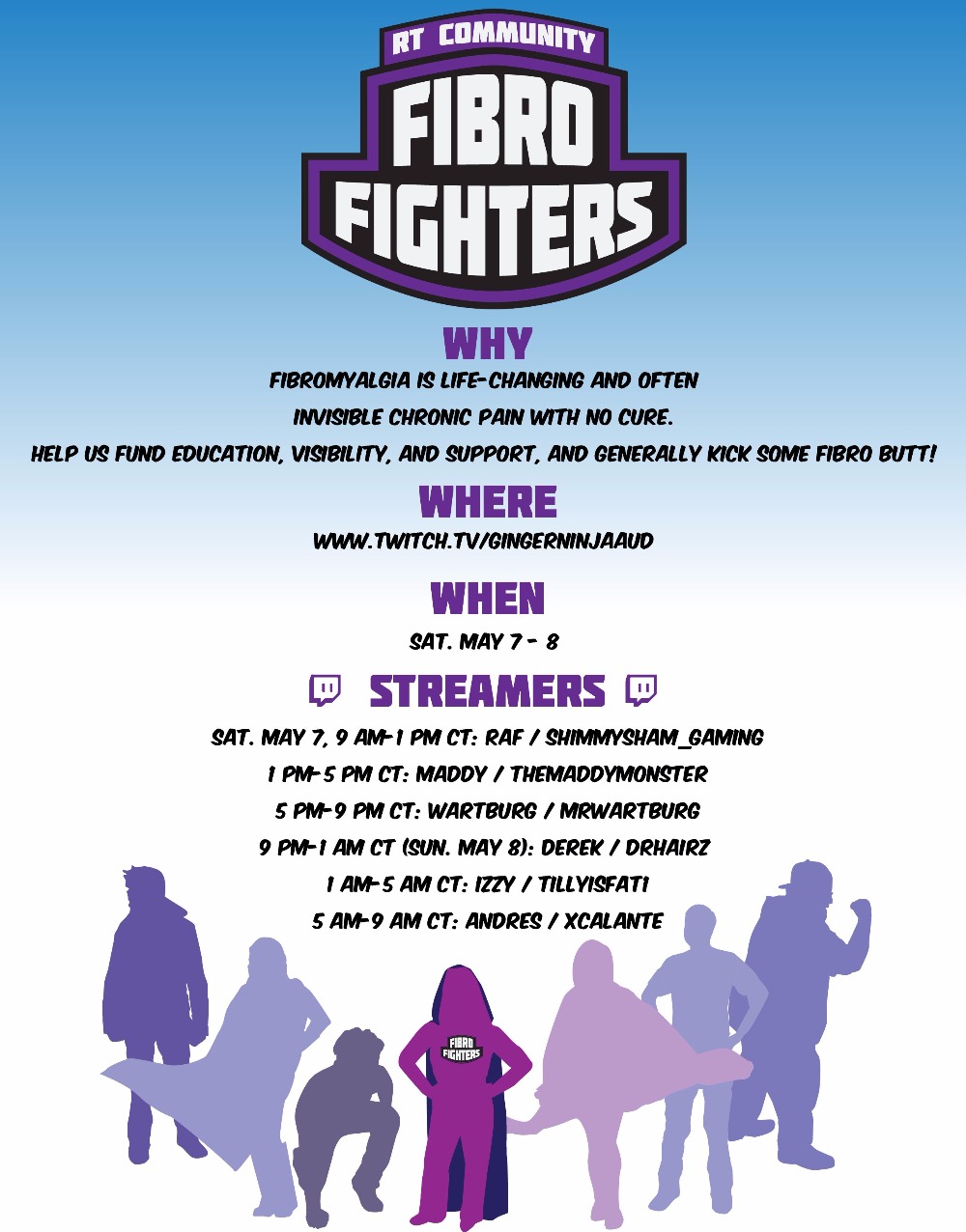 @Audrey has assembled the streamers again for a charity stream!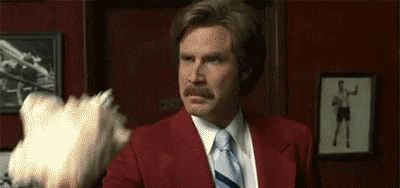 "@Raf (that's me ;) ), @MaddyMonster, @MrWartburg, @DrHairz, @Tillyisfat, and @Xcalante are amazing (and/or just as crazy as I am). You can go to the fund page to see my full explanation of this event.


The basics: I got diagnosed with fibromyalgia. There's no cure. I think more people should know about it. We're supporting a charity to do just that. 24 hours of Twitch streaming shenanigans. May 7-8, from 9 a.m. to 9 a.m. CT. Donate if you can. Come hang out with us either way.
Please let everyone know on Rooster Teeth, Twitter, Facebook, SnapChat, Instagram, in the chatty rooms, or however y'all get word out these days. Please share the link to the GoFundMe page, where all money goes directly to the National Fibromyalgia Association. Help us get word out on Fibromyalgia Awareness Day on May 12 about this chronic condition." - Audrey

SO! Spread the word! Come hang out with us and let's kick some ass RT COMMUNITY STYLE!


and now for added effect, listen to this 5-6 times and get amped the ffffff up!



That's what I'm doing! ;) Stay awesome you lovely faces.

-Raf


(poster design done by me, so please credit when posting it around. Thanks, love your face!)