I give people wood every year at RTX. It me. I'm the wood guy. The guy that slips you some wood. Its good wood, I only deliver in person, and at RTX. Some of you know what I'm talking about... and some of you are like... this guy really likes talking about his wood. I am giving out wood again this year, BUT and I have some extra wood.
I will be offering limited availability commissions of my wooden RTX keyrings. All the RTX sides of the wood are already done (as seen below)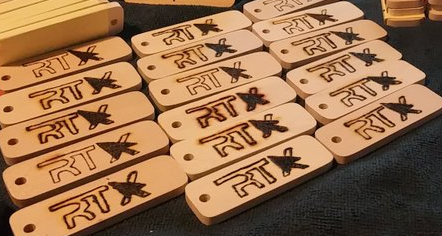 I currently have only 20 available for commission. If you'd like one you can commission me to burn your name or username onto the blank side of wooden keyring. (Sorry for the questionable quality of the photo)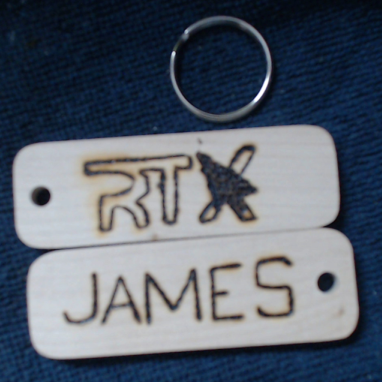 I've been streaming the burning of the wood, and I intend to stream after 9pm(central)Saturday/Sunday and maybe Monday. That's 28th, 29th and 30th of June.
My twitch channel is >>>>>> https://www.twitch.tv/erksmegerked <<<<<<
The commission price I'm setting at $9.96 each.
Please don't pay for a commission if you are not attending RTX, as I will not be shipping these.
If you'd like some wood check out the stream, I'll have a link for the commissions in my Twitch description when I stream, if you can't make it to the stream but you are attending RTX and would like a commission, send me a personal message on here or leave a comment and I'll get in contact with you as soon as possible. (If the notifications work) For direct contact you can reach me at https://twitter.com/Erkan12783
It'll be a first-come, first-served basis. Once they're gone, they're gone.