So, the salt. Dropped my phone today. Screen got fucked. I'm beginning to become a pro at breaking iPhones. Where's my god damn trophy?! Maybe I need a quad kill on iPhones, probably. Right? UGH! It's being fixed now.





Next up! We are doing a 24 hr charity stream THIS SATURDAY STARTING AT 10AM CT to help out @Audrey and it's being hosted by@FLYbarger! You can read his journal HERE to check out all the goodies we have planned!
Here is the line up for the stream!
ALL STREAMS ARE CENTRAL TIME!
10am-2pm Raf
2pm-6pm Derek @DrHairz
6pm-10pm Jackie @kriss
10pm-2am Wartburg @MrWartburg
2am-6am Izzy @Tillyisfat
6am-10am @Xcalante
So you should come and hang out! Maybe you can win a prize! Or just come down to have a good time! :)

Finally, RTX HYPE!
WE ARE SO FREAKING CLOSE!

SO

CLOSE

and I cannot wait to see all your faces! I got to hang out with a fellow PA Guardian on Monday to get my pre-RTX fix and now the hype levels have grown. I want to hang out with as many people as possible during the time I'm not working the convention and if you see me around definitely say hi! Hugs and high-fives are given out for free, beard touches will cost ya extra :p :)

Hope everyone is having a wonderful week! <3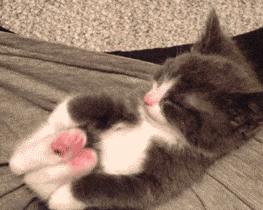 -Raf