I wasn't at my computer all day yesterday. I had spent a good chunk of the day laying around in bed being lazy and then went out to a concert with Tim and Justine so I didn't post about being Featured User. 

So that was a cool little thing to see! Especially since I'm closing in on 5 years on the site here. Wow time is flying by..Hard to believe it'll be 5 years. It's been a wild ride and seeing how things have changed since I first logged on. 

Well, I'm gonna keep this short. I have a few things to work on today and I'm still shocked I'm at home on a Sunday. I hope you all close out your weekend wonderfully and have an amazing week!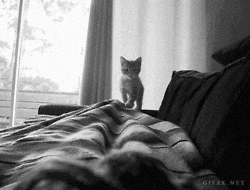 -Raf <3