4 of my closest friends I only see in person once a year. Thanks to this little D&D podcast we do I get to also play games with them, and do extra special things like play that game in front of a live audience for charity.
Thank you Jack, Jonathan, Juls, and John for being my friend and filling my RTX with D&D joy.
If you missed our live game, you can see the archive of the video here: https://mixer.com/RTX-Governors?vod=47299221
Eventually that game will be in cannon in our podcast, which you can find here: dungeondrunks.podbean.com
And thanks to our Patreon we got new art commissioned by Luke McKay: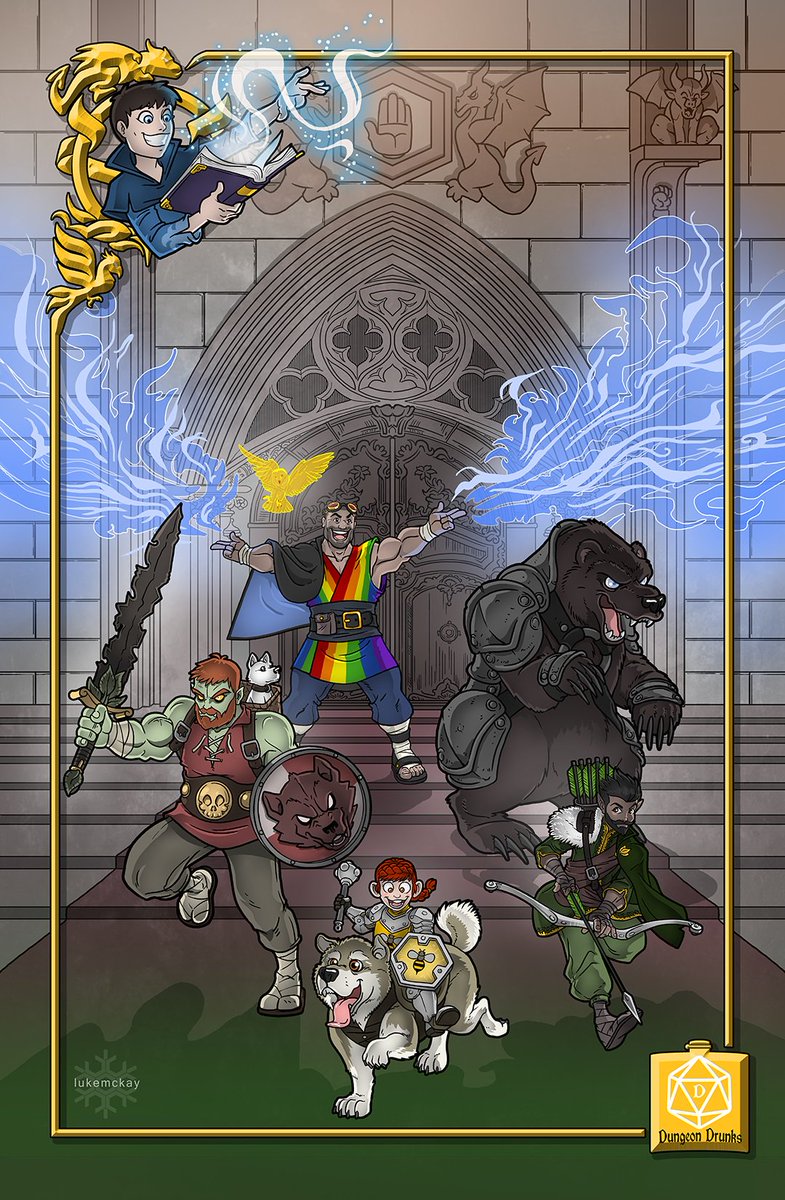 Thank you everyone. Let's do it again next year.
<3