TWO DAYS. We're two days away from our 2018 Extra Life Game Day steam and we're all freaking out. Why? Because it's gonna be freaking amazing! And definitely not because we're trying to make sure nothing falls apart. So here we go!
Join us November 3rd starting at 12:00 PM EDT on our Twitch channel as we play for 25 hours in support of the Arnold Palmer Hospital for Children in Orlando! We decided to choose a closer hospital this year and we've excited to be working directly with the hospital and their representatives to make this stream even bigger and better! You can always help by donating at the page below:
http://extra-life.org/participant/rt_florida

Even if you can't help by donating, you can do your part by sharing and letting people know what a great cause this is for. Maybe you have friends or family who would love to help us meet our goal, or even just want to watch the madness and chaos unfold for the full 25 hours. 
Speaking of goals, we have new and improved stretch goals this year! One of our big changes was making sure that most of the goals can be completed on stream for you guys to watch. It helps us make sure we can get them done too. Check out the list below: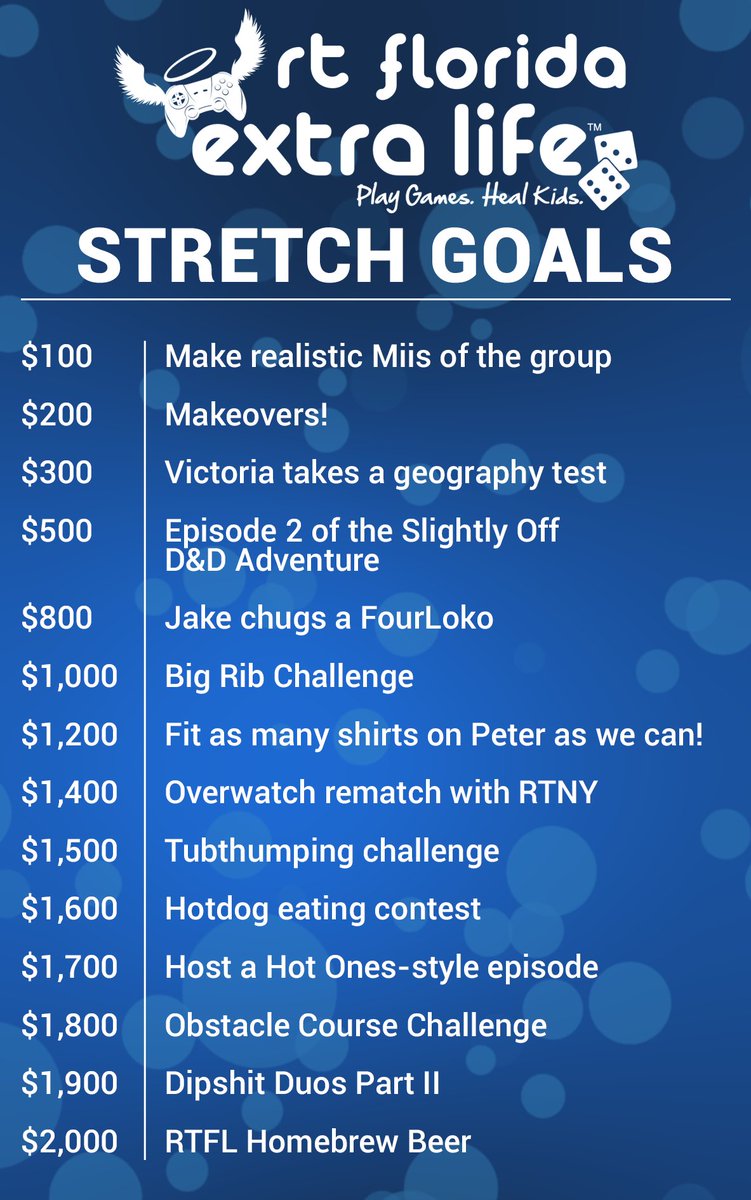 Oh, and just in case you guys decide to crush the $2,000 goal, we have extra just for that scenario. They're a bit of a stretch to get to, but we really hope you guys can help us make it to $2,500. ;)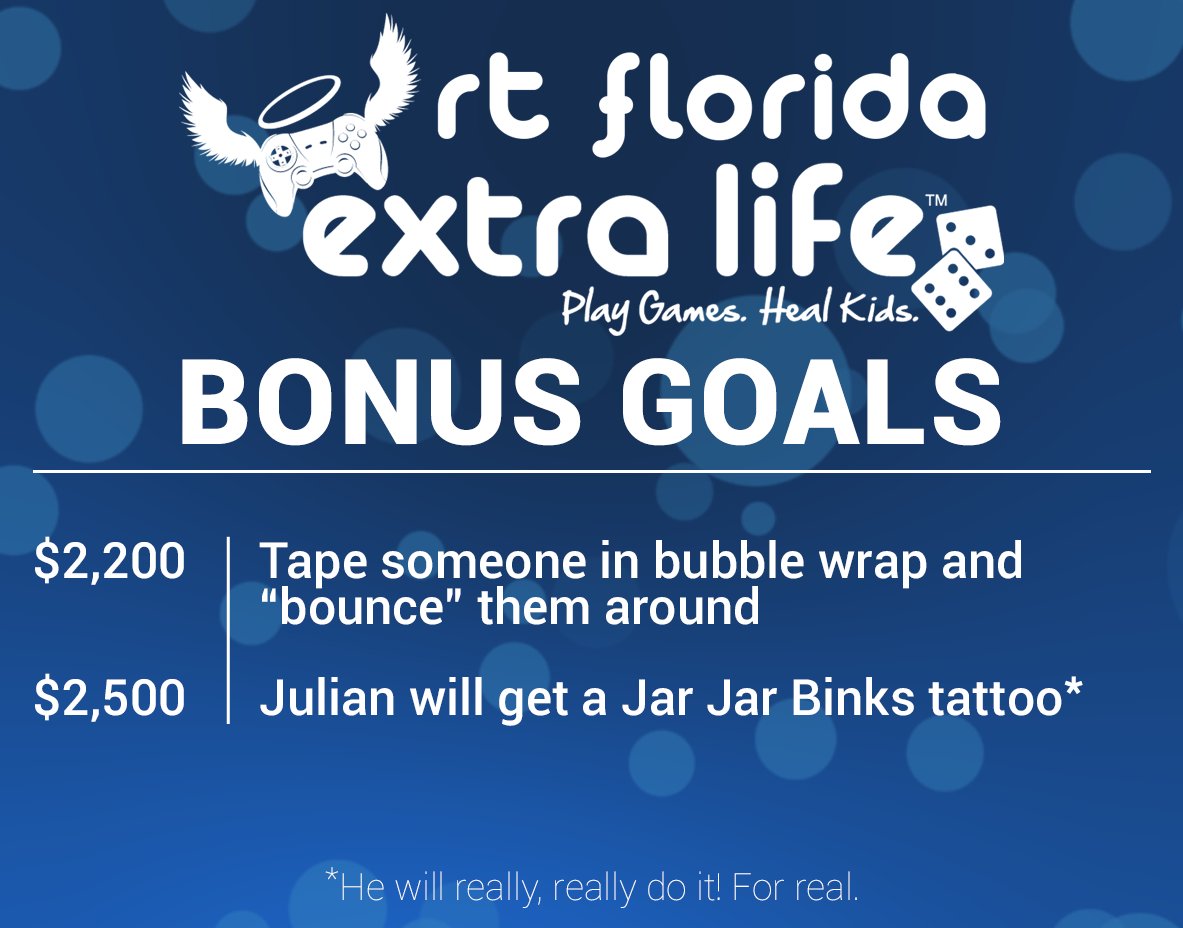 That being said, we also have a full schedule of games and segments laid our for you guys. That's right, we're organizedish. See what we'll be playing and join us for your favorite games! Or you know, just stick around the entire time and support the kids.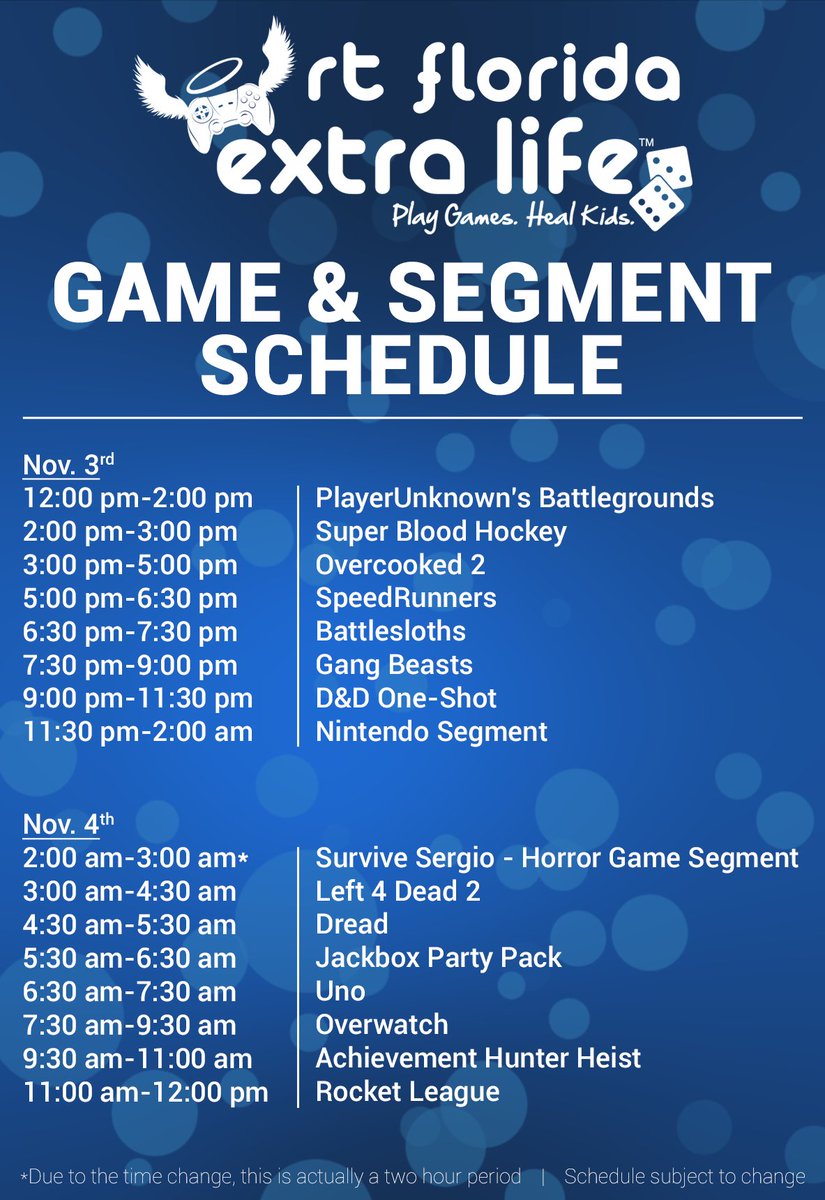 Don't worry, we aren't asking for donations for nothing (not the entire time at least). We've brought back the Wheel of Horror which means the Wheel of DOOM is back as well. A donation of $25 or more will get you a spin on the Wheel of Horror, and $100 or more will get you a spin on the Wheel of DOOM where you know something bad will always happen to our participants.
But hey, maybe you want something physical out of your donation. Well then, do I have the right thing for you! Last year we had an exclusive RT Florida Extra Life shirt. Now this year, we have an exclusive shirt AND pin which you can order right from our online store! All proceeds will go to our donation goal to help us reach it even faster! These totals will be added on after the stream and once everyone's items have been sent out. Check them out below and order yours now!
http://rtflorida.com/product-category/extralife/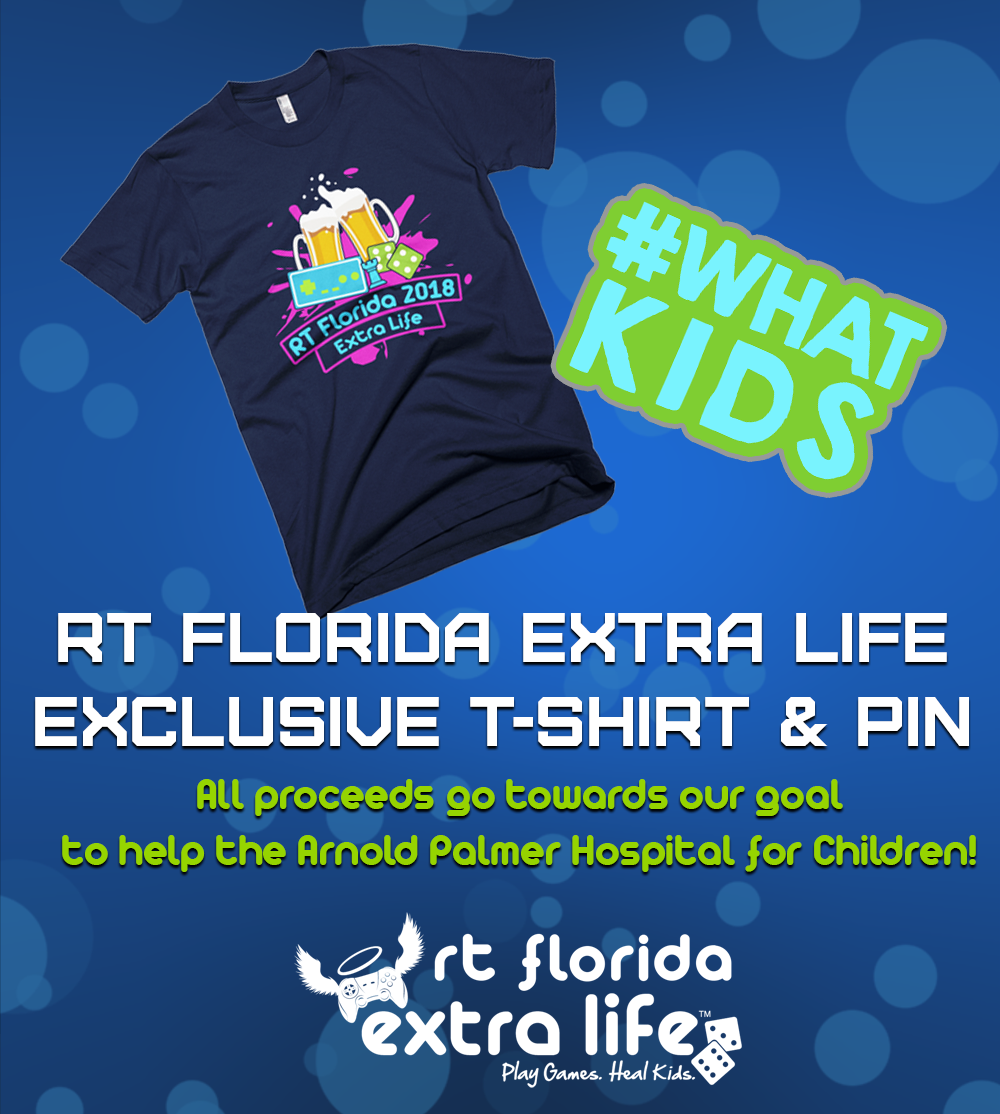 And just in case a shirt and pin aren't enough, we have raffle prizes! Yup, we're giving away items so long as you make a minimum of a $5 donation during that items time slot. You can see these all listed in the image below. After an issue last year, please note that we'll only be shipping the raffle items to addresses within the U.S. Once the $5 donations are received and it reached the end of the raffle's time slot, we'll gather up the eligible donors, and winners will be chosen at random! You will be contacted via email about your prize and where it can be sent. You can only win one prize during the stream, so choose wisely!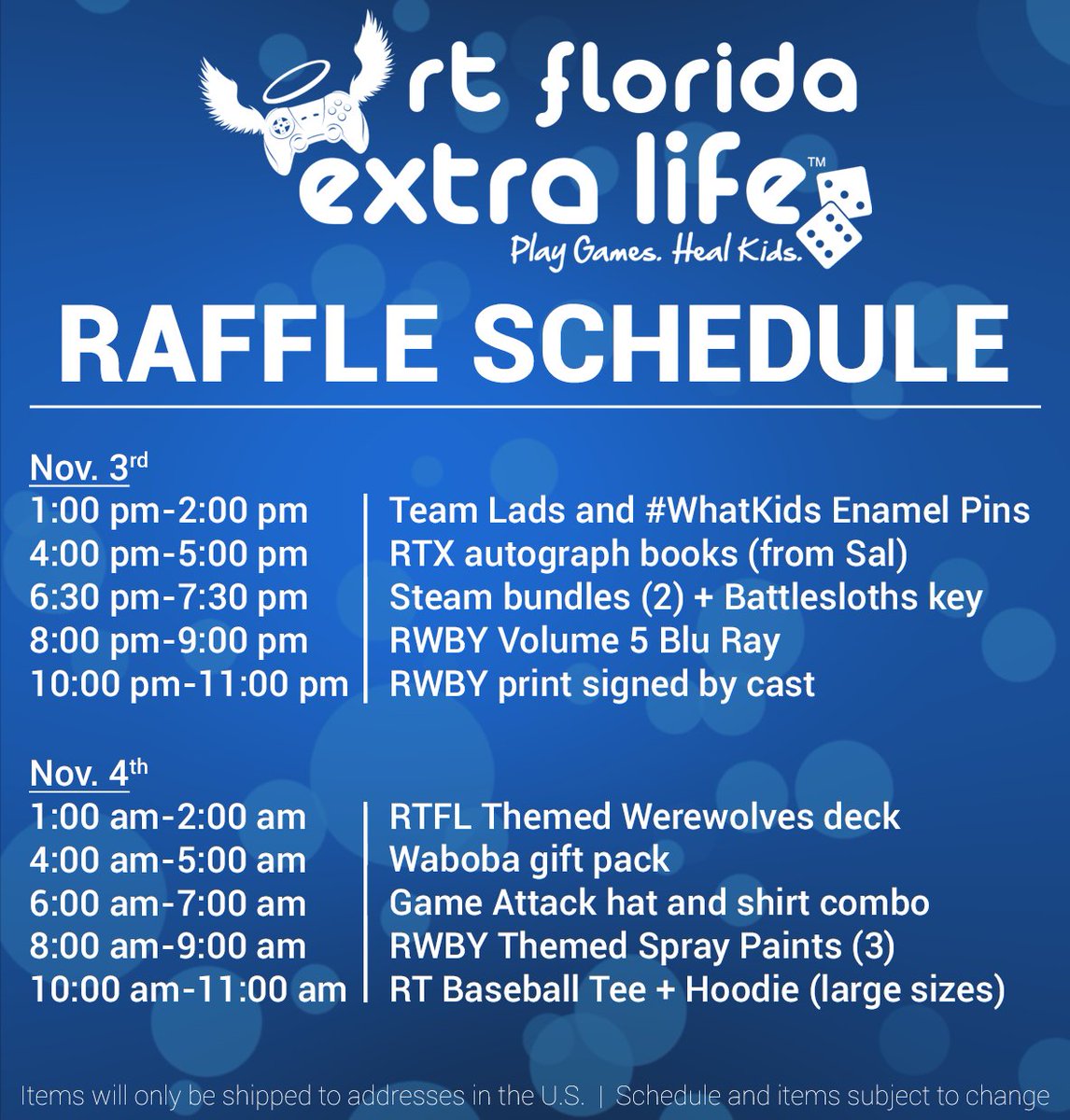 And hey! Did you know we're going to be making an appearacne on the Rooster Teeth Community stream this year? That's right! We'll be closing out the stream again on their Twitch channel starting at 8:00 AM CST, Nov 4th (that's 9:00 am EST). Just remember, our stream goes until 12:00 pm EST on Sunday on our own Twitch channel. We'll be streaming there all weekend long! 
(Note to Tom: Don't end the stream early again
)
See everyone on Game Day! -> https://www.twitch.tv/rt_florida
The RT Florida Crew