That anxious moment you've all been waiting for!
GUARDIAN EMAILS ARE BEING SENT RIGHT FREAKIN' NOW!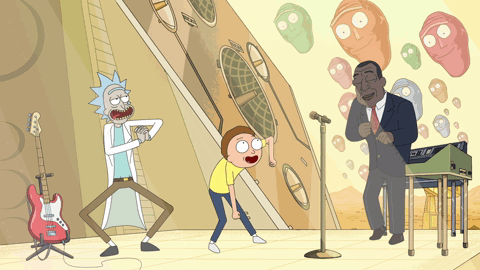 * Everyone who applied will receive an email of some sort.
* Emails are sent to the address that you provided on the application.
* The email will come from a Rooster Teeth email address. Check your spam filters. Check all of those wonky gmail tags. If you do not receive an email by the end of the day emails go out, please contact me here on RT or by email (sailor.tweek@gmail.com)
Everyone who applied should be receiving an email.
Approximately 32% of the emails being sent this week will contain the dreaded "No thank you". I want to take this opportunity to talk about why applicants get a ...God, I hate calling it this...a rejection letter.
1. We do not hate you - Are you kidding? You volunteered to give your time, money, energy, blood, sweat, and tears to this show! We appreciate the passion and willingness to help! I urge you to not think otherwise. Thank you for applying. Seriously.
2. Lack of details - Many of you, sadly, gave us one sentence details about your skills and/or experience. There are half a dozen large scale shows ending with "Comic Con", so just listing "comic con experience" didn't really tell us what you worked. Sometimes, the convention worked list was impressive, but lacked any explanation of duties performed. Convention duties are not implied, guys. Every con varies in what they have their volunteers do. We need to know specifically what you have done so we know what you can bring to our team.
3. It all comes down to numbers - We accept double the amount of Guardians that we need to run RTX. I wish that we could say "yes" to everyone.
If you know someone who has questions or they did not receive an email, point them in my direction!
Again, thank you. We thank each and every one of you for applying.
Hey. I love you guys. Thank you all for your patience and your passion. I know much of these Guardian-centric public posts are recycled year-to-year, but it all still comes from the heart. Thank you a thousands times over for taking the time to apply and showing your love and wanting to make RTX truly one of the most amazing shows ever.
EDIT:  *If you were accepted, please DO NOT buy an RTX ticket. A badge will be provided for you.