Despite the rather grim title today was a very good day.

Firstly it was the start of a 3 day weekend, a break from the complete and utter hell that comprises my job at the moment.

Secondly, I went shopping


A friend and I have been planning to start on the film making scene and today was the most expensive day of either of our short lives in which we purchased:



A Rode NTG-1 Condenser Microphone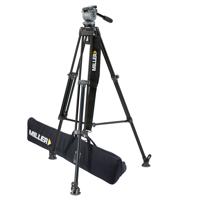 A Miller DS-10 Tripod.

And of course, the crux of any hopeful director, a camera.



A Canon XL2.

Hopefull over the next few weeks we'll be able to start producing some shorts as we learn the ins and outs of all the equipment, with any luck even you Americans may get to go into a cinema and watch a movie from Freefall Films


In other news, a massive thankyou to Solid Syam for finding that GTA song for me. And Bessie (I know you watch me
) he wanted me to tell you that "he's the man."