I made a new name for our Halo 3 team, Stranger Danger, and I want you to create our team logo! Now, according to the new mod system thing, i cant hand out mods to the winner but...

The winner will have the knowledge that their logo is the official logo of the tournamentfront and gamebattles team, Stranger Danger. Be creative on this one guys!

Also the winner will recieve...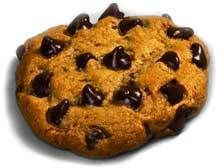 A cookie!