So I sat down to write a journal about how long it takes me to write a journal, bunged open the stopwatch on my phone to time myself, and found this lovely gem: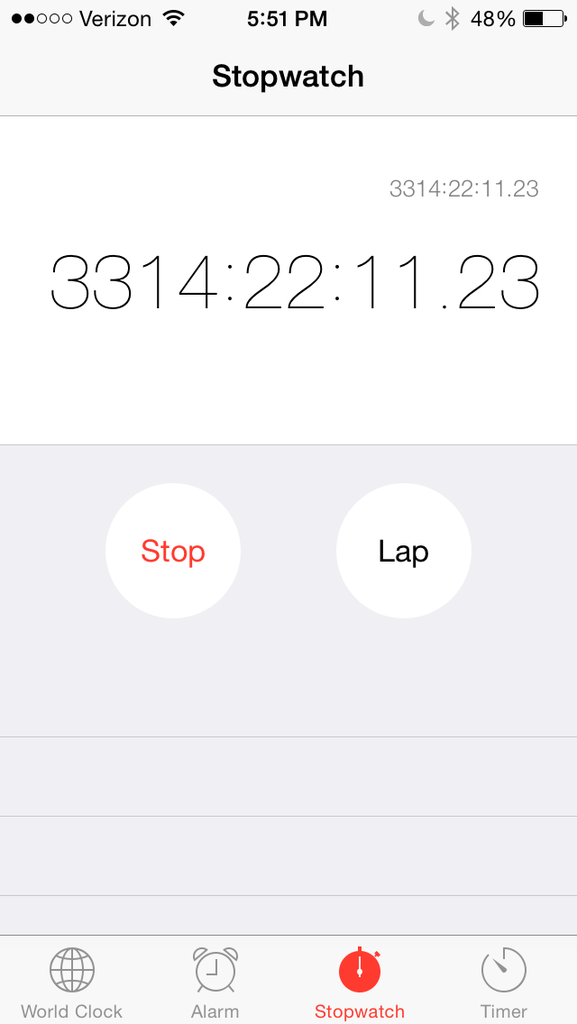 Alright. Well that's nice. For those of you who can't/won't do the maths, that's a total of 138 days the clock has ran. and upon further inspection, I apparently knew about this because there's photos of when the time was a tad bit lower.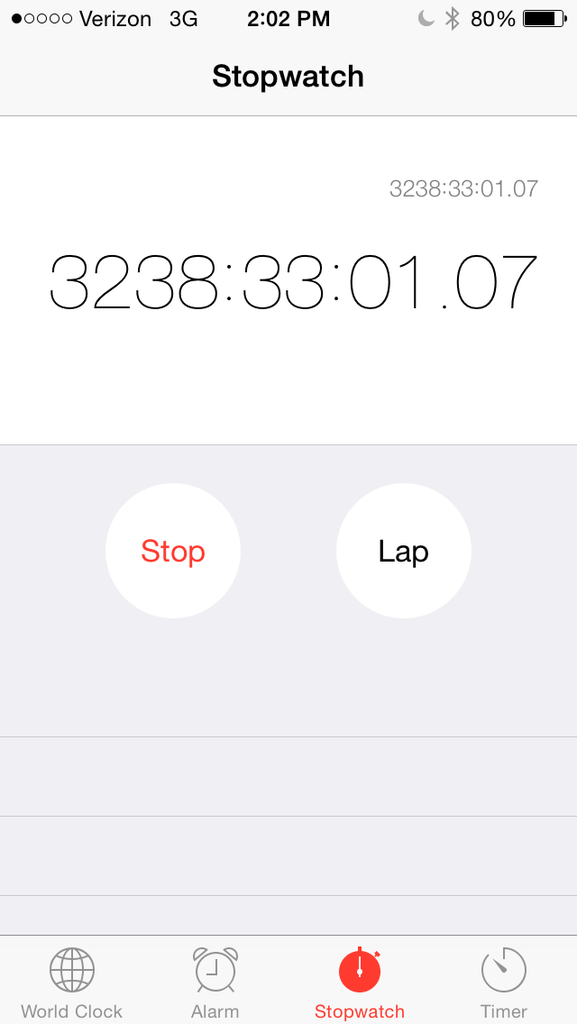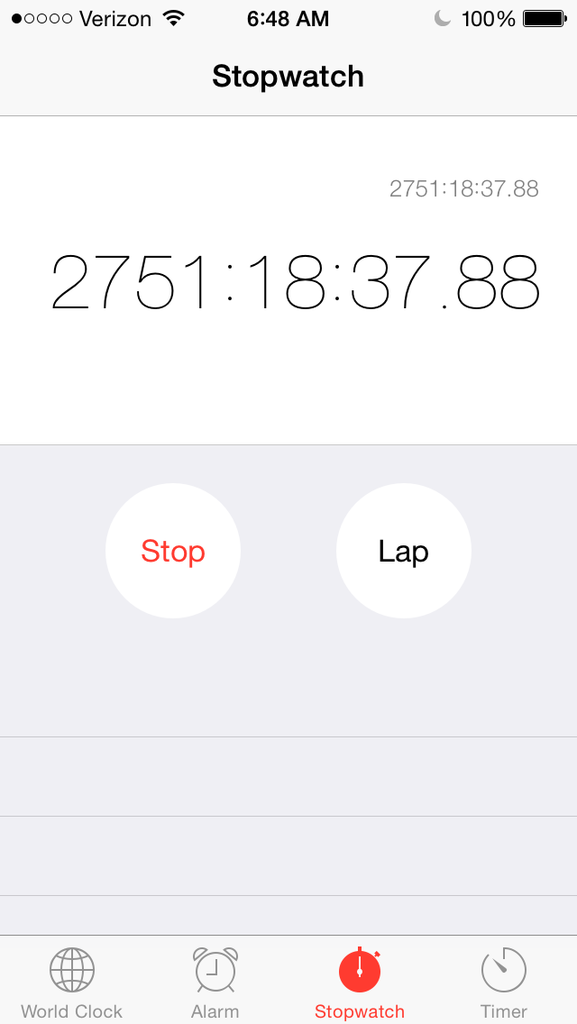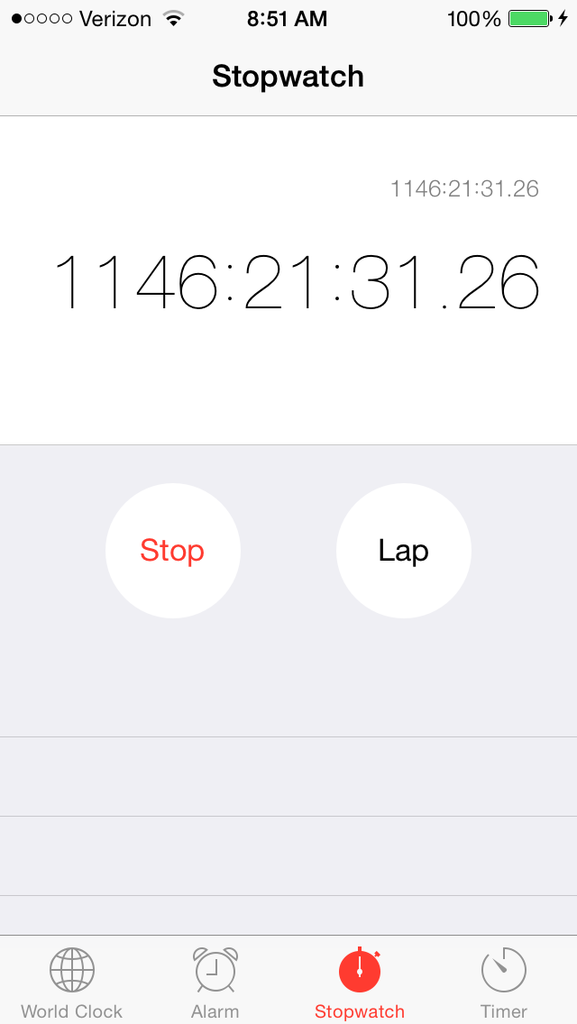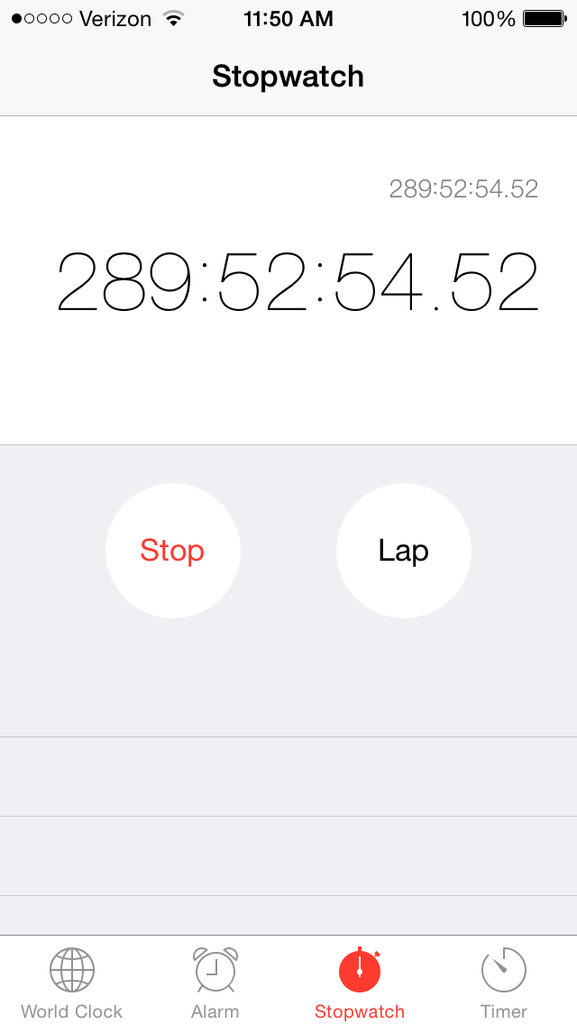 Oh, past me. You never fail to disappoint the future me. Whats sad is you can see how good I was at keeping my phone charged, and how it slowly slips away to what it is now. Constantly meandering around the 20-30 percent. Meandering is a sold word. I think I'll use it more often.