Yeah, it's been a while.  I'm not posting any screen shots since I've kind of haven't done them in a while, but I thought I'd talk about some gacha games I'm playing.
First, in a bit of AL news, the KMS Bismarck will finally be coming to the game, and the developers are treating this as a big deal.  One way the EN Twitter announced her was quoting song lyrics from the power metal band Sabaton.
One of the other ships being released with the Bismark is the HMS King George V, one of the historical battleships that hunted down the elusive KMS ship.
https://twitter.com/AzurLane_EN/status/1130171260623831040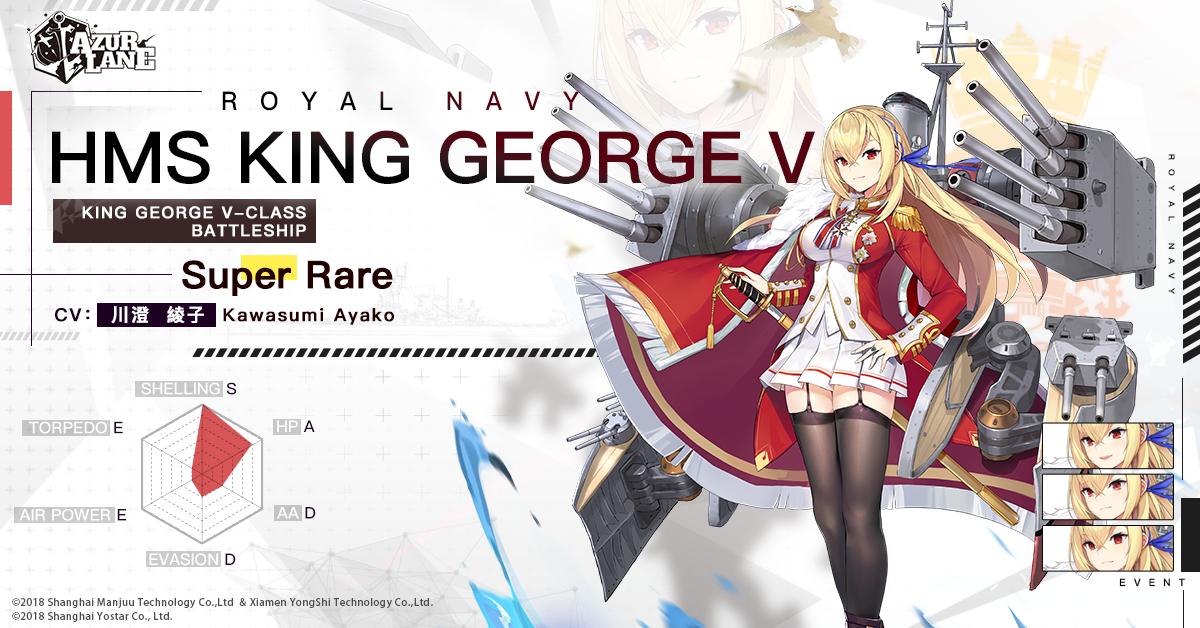 Check out who's voicing KGV.  And if you don't recognize the name, then you may recognize her as being the long time voice for Fate's Poster Girl, Atoria Pendragon.  From one monarch to another.
Now for some of the gacha games I'm playing.  One is called Langrisser, which I may have mentioned before, is a mobile RPG in the same vein as Fire Emblem, who's character designer also worked on the title Growlanser, and has been involved with other anime projects.  This was a game that came out in the late 80's, and you can tell from the designs of the characters, with more than a few looking like they belong in a hair metal band.  But you can say that each one is rather unique.
The interesting mechanic that FE only adapted recently in their Switch release is that, when the individual units fight, they're accompanied by an army that acts like an armor, of sorts.  The unit is not defeated until the hero unit is, but keeping the army alive also means being able to do more damage and take more hits.  Right now we're in the summer event, but there are no limited summer units, but limited summer costumes for some of the girls, and they are expensive.
Another gatcha game I'm playing is Epic Seven, which is really, really pretty but has a rather bland story, so I tend to skip it.  It has some amazing character designs for it's characters, so if that's your thing, you may like it.  It's currently doing a collab with Guilty Gear, making Sol, Baiken, and Dizzy available units, but Sol is an event unit while Baiken and Dizzy are limited.
Lastly, I'm playing a mobile game called Revue Starlight: Revive, which is a sequel to the anime.  If you haven't seen the anime then you will be completely lost with the story of the game.  But long story short, in the game, it's about a bunch of girls fighting one another (and I do mean actually fighting one another) to save their respective plays.  The gameplay is kind of a mix of some other gacha games, like FGO, but unlike that where you always pick three cartds, here, you're given a hard number of action points (six in total) that you cannot exceed, so there is some strategy there.  It is rather fun, though, and you get some interesting character designs, since the girls are all dressing up as characters from other plays.  Right now there's a mini event involving Aladdin and the Genie, so if you're interested, check it out.
I'll post some screen shots of those games when I can, if you haven't heard of them anyway.  Until then.