Ok, I'm back and the trip was awesome. We got kicked out of wal-mart prematurely, so we went to gamestop (only to be asked to turn the cam off btw) and some redneck cigarette store, only to be asked to leave, got the cops called on us, and then some ciggarette smokin bitch yelled at us. Anyway, I'm cutting the footage now, but i wont release the vid till this journals at 2000. Good luck!

edit: omfg. this fucking kid followed us arround the whole fucking time. it was so goddamn annoying!

All right guys. I'm getting ready to head to Wal-Mart for my Red Vs Blue dot com invasion. Keep it up. This is gonna be good.
I'm ready. Are you?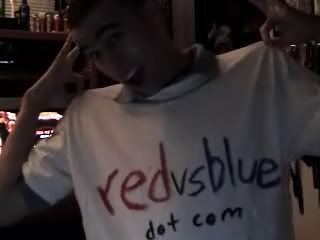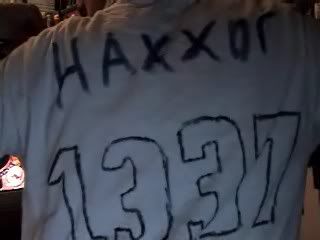 My ideas include getting at least 10 people to say "I love Red vs Blue dot com" on cam, as well as wearing my home made redvsblue t-shirt. And there will be random "I love [insert person on Hax's friends list here]." And of course, I'll get someone to tell the noobs to stop sending me friend requests. Hopefully, I won't get kicked out.

hopefully some people will be like: