"A newcomer in your life is becoming more important"

Well, technically it was a Jone's Soda bottle cap, but they stole it from a fortune cookie.

~

Well it's been sometime since my last journal, sorry for the delay on artsy stuff to give to you all I've been a bit busy. School, work, and just a couple days off are not fun to do... I can only imagine the fun I should be having next term with more classes! So I'll stop rambling a bit and show you guys something. So this is ages old but I never showed it off to you guys here; Ian works as a wine and spirits distributer and at the time never visited his work, so this is a gist of my thoughts of his job:




I was a little bit off :P

In other news, I got a sexy beast of a camera... my lovely Canon Rebel XT which I have named Chance. In addition to that, I have a beautiful 300mm lens which works gorgeous... a sample of what I have taken: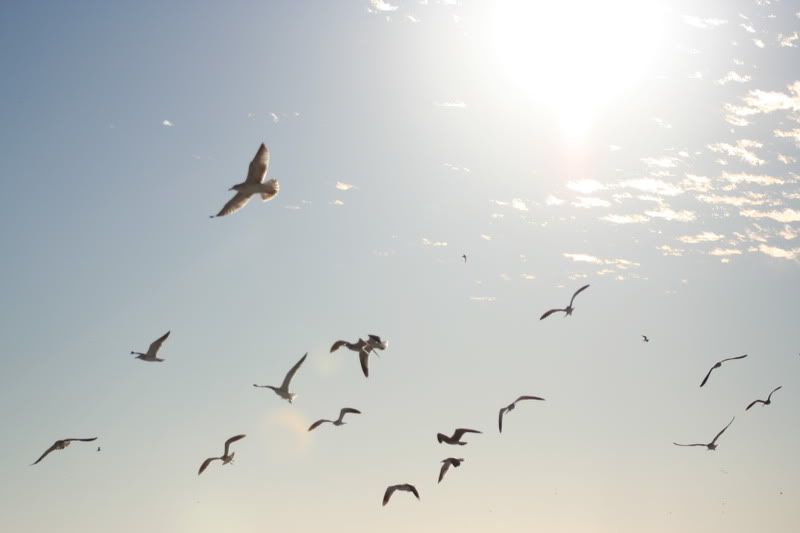 Is that not the most epic photo of a squirrel you have ever seen or what?


So experimenting with this baby has been what I've been doing in my spare time really. Other than that I try to squeeze in a bit of gaming time to time and the current games of the now I've been busy with were Call of Duty 4 for Xbox 360 and Sonic: The Mega Collection for original Xbox.

Oh, and one more thing before I forget! Conor got me a belated birthday present I absolutely love, thanks Conor! He replaced my "Kiss the Boys" shirt which was unfortunately destroyed by one of my friends... but alas, it's back and I'm loving it! I'm totally wearing it to school tomorrow, hee hee.

I'll try to post more often, see you all later.

DJ over n' out!~


(P.S. if I drew a doodle for you, keep on nagging me to scan it please
)