Since it's an election year, we've decided to spice things up at the Hangover Buffet.
We will be moving over to a new website, with a completely new page format, and a community.

But first, we'll be taking votes on the new Logo for the Hangover Buffet. We'll be accepting votes until Friday, February 29, 2008. Make your mark on the HOB Nation by helping us decide which logo is best, so we have to do less work.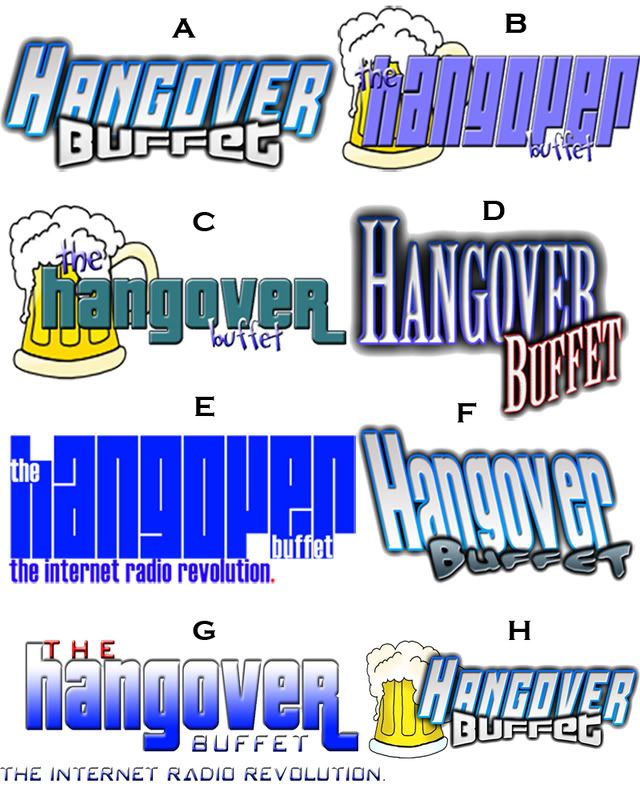 The Letter above the logo is the one you say if you like that logo. Also, one vote per person, and we'll be cross referencing the votes on our journals, so no cheating :P