Sup yo.

So...I posted an email about a week ago. It was crazy long full of lots of info and adorable pictures. Then when I hit submit I got an error message! It was then followed by lots of angry mutterings.

Anyhoo, obviously I haven't had time to repost it since you haven't seen it! SO, we are just forgeting that post and starting fresh. Minus the pics, they are too cute not to repost.

So...without further adieu...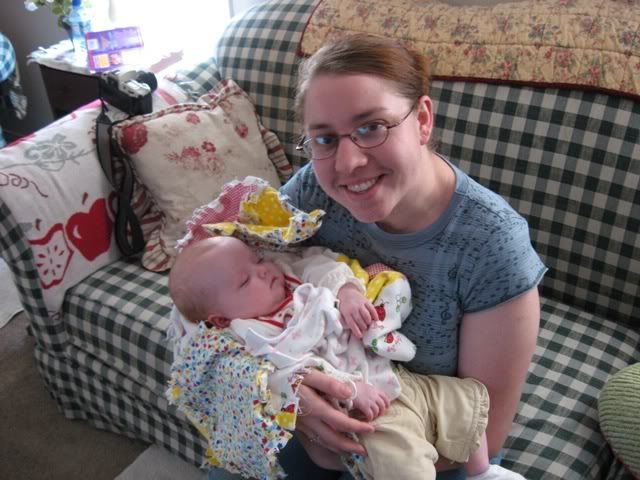 Introducing my VERY FIRST niece!!! MaKenna Jeanne



Aww...baby yawns are PRECIOUS!



Red hair and LONG lashes! Definitely from my brother!



Can I have one!?!? PLEASE!!!!



This is the very first beanie I've ever knitted! I think I did a pretty good job. Likewise, this is the very first baby my brother's ever made. I think he did a pretty good job too! ;)



Baby Blessing! Isn't this picture SO ADORABLE!!?!?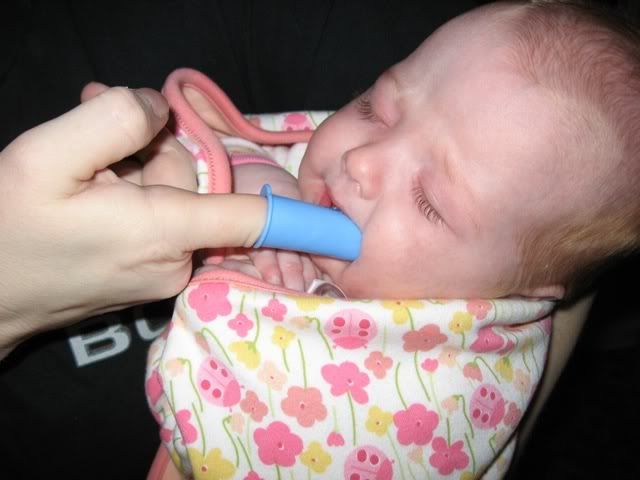 Go figure, Aunt Andra gives her a little baby gum brush. It had natural apple/banana toothpaste (obviously edible...actually didn't taste too bad <.< >.> ) She LOVED IT! :D

Yeah, so that was my spring break. Visiting my bro and his fam in NE. LOVED IT.

In more current news, I am SO done w/ school!!! I don't want to do anymore! I am really at the point where I really just want to be a stay at home mom. If I don't make it through this program, I really will be! That'd be ok w/ me too...

Anyhoo Saturday is my 23rd b-day! I am going to do ABSOLUTELY NOTHING! And it will be beautiful! Rob's going to call me! CAN'T WAIT!!!!! :D :D :D We were emailing the other day and I said to him, "Can you believe I'll be 23? You know I met you when I was 19?!?" Crazy huh? Anyhoo...

57 Days till he's home! (4 more paychecks Bri!!!)

Good times.