Well, it is that time of year again. A time when we gather in an adobe hut with Charleton Heston in fear of Yul Brenner and his cronies and murmur, "Moses! Moses!" over and over to a thrilling soundtrack in Technicolor®.

Also, it is Passover. Starting tonight. I think.

*Checks Calendar*

Yes.

Hey, kids! Passover is just steeped with F. U. N. fun! Those gentile kids get to look for candy eggs. Don't be jealous just because you only get to look for the cracker in the handkerchief! You've forgotten the thrills and enjoyment of playing with your Plague Toys!

Last year, I hope you all remember the big bag of Passover Plagues and accompanying quiz. If not, you should go take the quiz right now. Then report back here with your score!

I'll wait.

*taps foot*

*checks watch*

Okay, so how did you do?

Wow. You suck. Even I got the one about Paris Hilton. Too bad about Wisconsin.

But that's okay! Because now you get to play with the: Passover Ten Plagues Finger Puppets!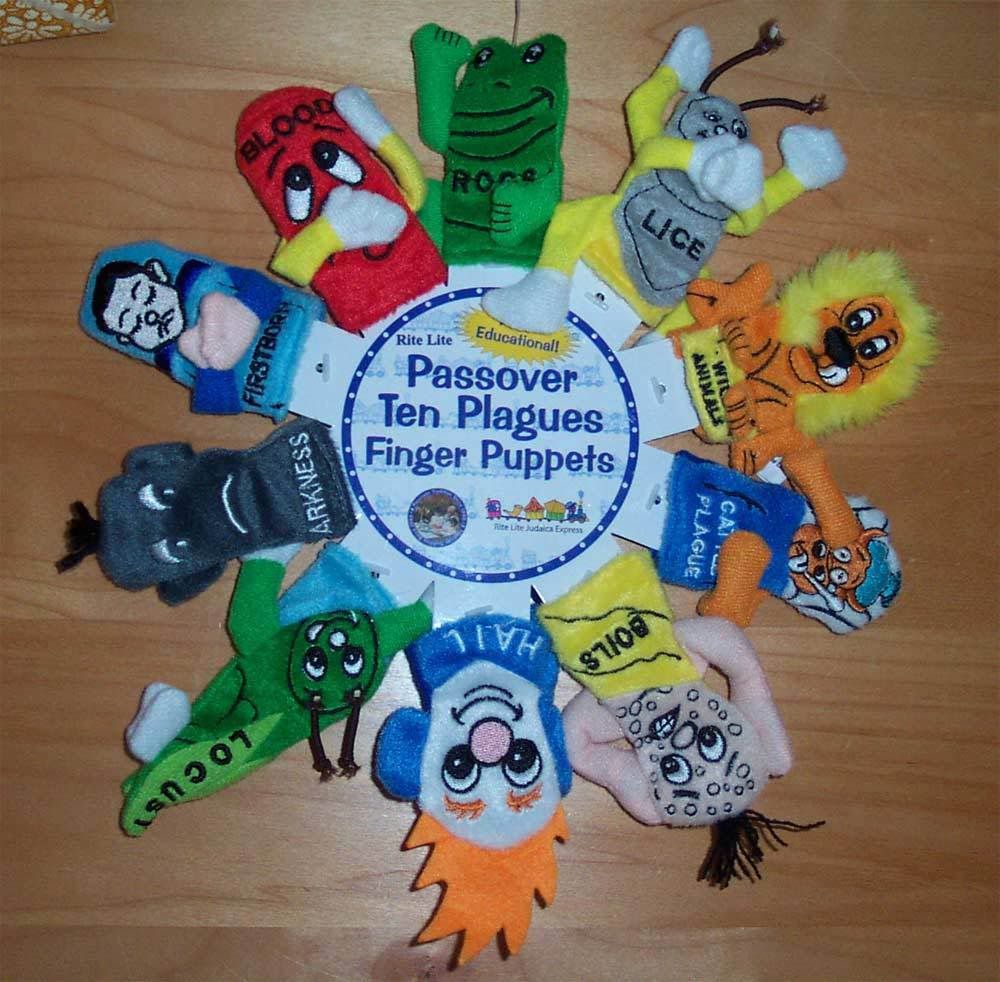 Oh what fun you'll have as you and your friends make up exciting tales of adventure, romance and disease using your new plague puppets. Or, if you have no friends, you can put one on each finger, and play by yourself by the window while you watch the gentile kids look for chocolate eggs on Easter. If you have no fingers, you can put them on top of your action figures: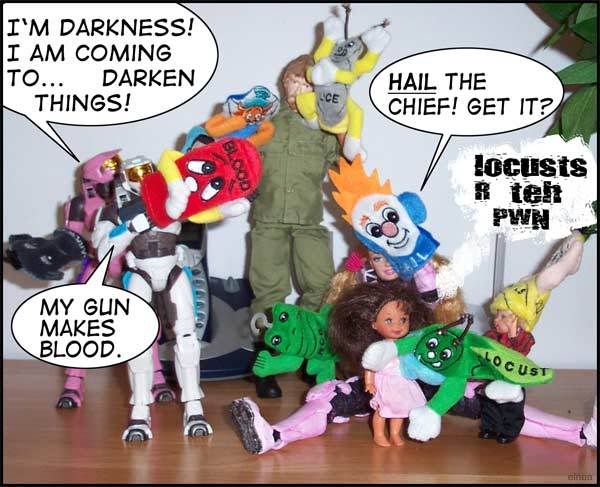 Dayenu!





This journal entry was brought to you by Linnea's self-appointed half-Jewish/half-Christian committee to make plagues and crucifixions equally fun for kids.