Hey there party people. How've you been lately? Doing well? That horrible disease you were telling me about go away yet? Wait, you didn't want me to mention that?
So, things in my life have been pretty interesting lately. In case you haven't heard from me for the past forever that I've been talking about doing it,
I'M MOVING TO AUSTIN!!!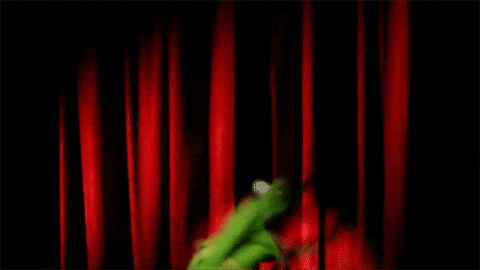 Yes, following in the wake of countless RTers before me, over the years I've simply fallen in love with Austin and all it has to offer. The people, the food, the atmosphere, the weather, the Texasness, the sheer amount of things to do... It's all coalesced to equal the city I'd rather live in over anywhere else. I've become stagnant and unmotivated living back home for the past 2 years, and I'm ready to get A Fresh Start (see, this is how the title comes into play) in A Fresh Place with A Fresh Face as The Fresh Prince of Bel-Air. Ok, so maybe not that last one.

Leaving the relative safety of home and stepping back out into the real world is something that I've wanted to do for a long time, and the day is coming soon that I'll be able to fulfill that desire. I've found a lovely 2 bedroom apartment in a great complex for a very reasonable price that I will be sharing with the boisterous @Felix. Special shoutout to the dude who did a lot of the physical legwork of sorting through the headache that was applying for the place, and thanks to him, we were able to get ourselves into the new place without TOO much stress on either of our ends.
You may be asking youself "So Hunter, I've already read a whole bunch of stupid text you wrote, but none of it has told me when you'll actually be in Austin! When the hell are you going to shut up and tell me already?!" Fret not fair traveler, because my official move in date is...
October 26th!
That's right, in less than 2 short weeks I'll be making the 16 hour drive from the old 'n busted Villa Rica, Georgia, to the new hotness of Austin, Texas! I'd have liked to be there about a week earlier so I could celebrate my champagne birthday in Austin, (turning 22 on the 22nd!) but because of lease stuffs I'll instead be using the opportunity to say goodbye to my hometown and homefriends. It's been a helluva ride to get to this point, and I'm ready to make the leap of faith into a new life in Austin.
I can't thank all my RT friends enough for being as incredible as they've been over the years. Coming to RTX and having all these cool and unique people in one place every year has certainly played no small part in my decision to move. Sure, the vibe of visiting once or twice a year when many people from out of state are in town is different from actually living there and mostly just seeing the locals, but the underlying pure awesomeness of Austin has always been a rock solid foundation that's made RTX feel like buttercream icing on a VERY delicious cake. Plus, this way, I won't have to beg people to let me stay with them when that illustrious time rolls around again!
I suppose that's pretty much all for now. Another big shoutout to Felix for helping me get to this point, lookin' forward to being roomies with you bud! If you're a local in the Austin area, feel free to drop me a line any time! Many wonderful days and fun-filled nights await, and I can't wait to see it all! Ciao!