As usual, been a while since I've done anything here. One fucking hell of a busy semester. And when I get free time I usually find something else to do. So...
A few weeks ago I found out my friend had a crush on the same girl as me, but since I had actually talked to her and he hadn't, he stepped back and started pushing me to ask her out, which I did today after my class with her. So we've planned to go on a date, we just... don't have a date for when we will. Both busy until Spring break so we have to wait until after the break. Also, she gave me some hair dye a week ago, and now my hair is... blue/green?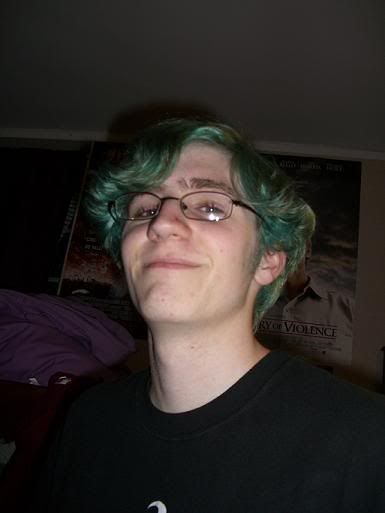 It was meant to be a dark blue, but my hair has decided to never do anything I want it to so it became a light greenish blue. That's okay though. I rather like this colour. And now with your powers combined I am Captain Planet.