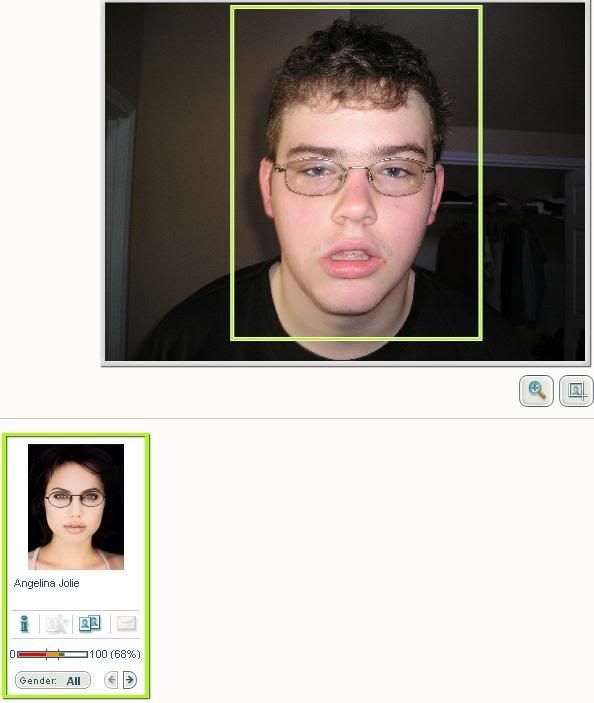 Other interesting results:

I look like both Sarah Michelle Gellar and Nicholas Brendon.

David looks like Coolio.

Julian's top five results were all black men, including Lil Wayne, Ursher, and Bow Wow.

Amanda looks like Naomi Watts, Amy Lee, Kirsten Dunst, and Condoleezza Rice.

My mom is Owen Wilson.

Everybody in the world is Ryan Phillippe.

And the site correctly identified pictures of Sarah Michelle Gellar and Alyson Hannigan as themselves to what they claimed to be the 99th percentile of accuracy. So apparently it's pretty credible.

www.myheritage.com

Go get it on.