Smolesmo found this lost cat in the north Chicago suburbs.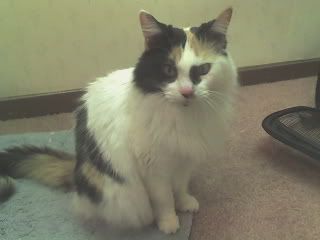 If you know this cat, message smolesmo!

This makes me sad. So many cats live with mean people and have to run away. My own past is shrouded in mystery. I remember going home with Linnea from the shelter but before that is a bit of a blur. Hm. I vaguely remember a spaceship hurtling through space... or was it a basket and Pharoah's daughter? It was so long ago it doesn't matter anyway.

Of course some cats are just too stupid to remember where they live. If Sparky worked up the courage to go outside (he's convinced that everything outside the house is bristling with electricity and wolves - a belief I've encouraged, by the way) I'm certain he would be lost within seconds.

Hmph.

I've been working on a logo for my WoW movie. I admit I find this all rather bracing. Perhaps it is the spring air. I'm calling myself "MeowWoW Machinima Productions". I looked around the internet and it seems that the longer the name of the company, the smaller the actual productions. This works for me. What do you think?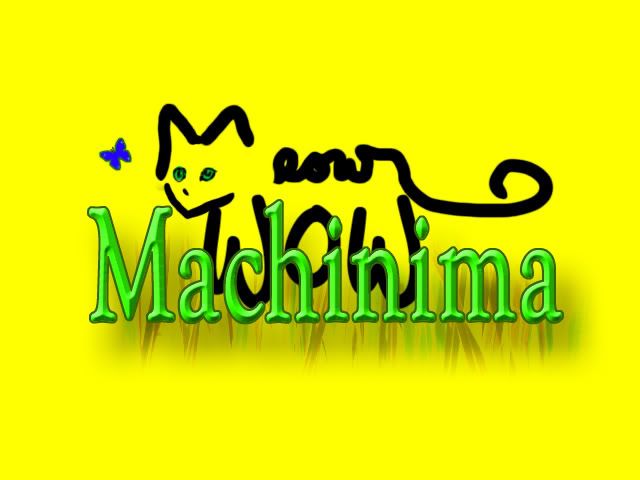 Now all I have to do is to decide what to make a movie about. Should it be about an epic struggle between cats and dogs? Or a tale about a champion mouser? Or should I just keep it simple and make it about tuna? I can't decide.