[Notes: 1337 Journal]

The one thing I don't like about my Canon HV20 is that low lighting reverts quality back to WSDV. Not good. Total bummer. So, how do I get around that obstacle? The obvious answer is to buy a new camera that can take awesome images at low levels of light like this one: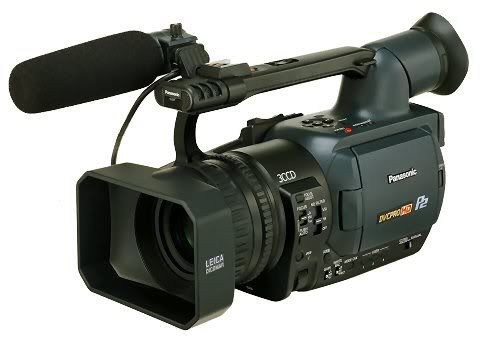 However, that's neither here, nor there. As much as I wish I could get this puppy in my hands, it's an impossible goal at the moment. So, what's the next best thing?


DIY!

[fanfare]

My dad works in the auto-parts manufacturing industry and he has access to welding tools and scrap metal. I presented him with a design and he brought me to one of his tooling department workers. In no time, et voila! Success! Here it is: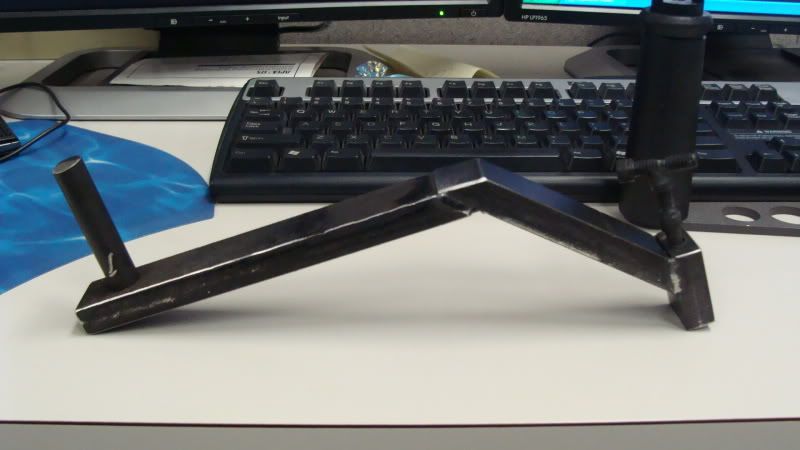 Now before you say it looks like something the Tinman would strap on to his nether region (I don't blame you), it has all the functionality I need, but the weight is much to be desired. The thing is made of steel and I wanted aluminum. The problem with finding big enough pieces of scrap aluminum is hard to come by at an auto-parts manufacturing plant with no smelter. It's heavier than I desired, but it will do.

Now, this customizable piece goes on to the mini-rover: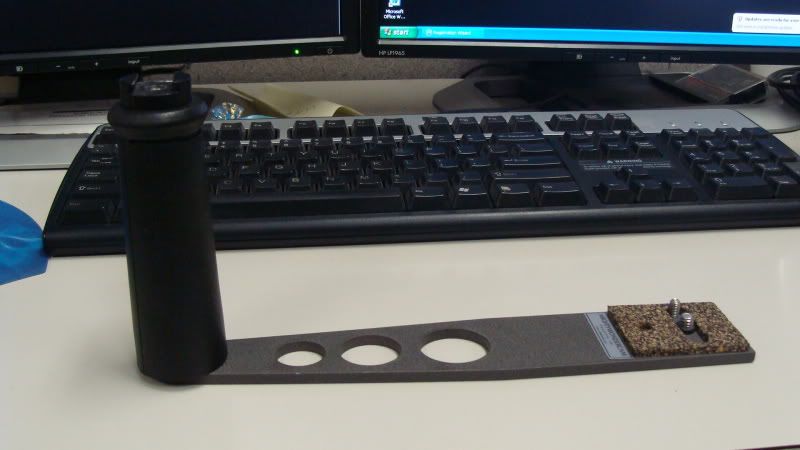 The mini-rover is an equivalent to a steadycam, but barely. Manufactured and designed in Philadelphia (I might want to visit the place if I can at RT Philly) I don't know if that's good or bad. All I know is that it works.

So attach the steel part to the mini-rover and you get: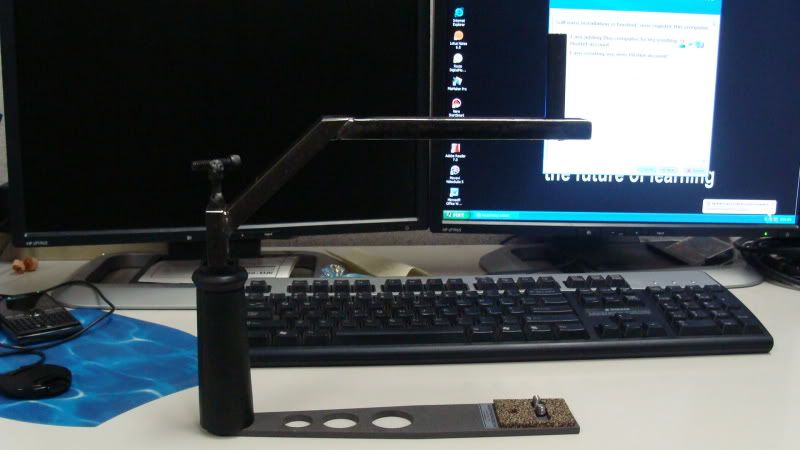 Attach the camera w/ shotgun mic: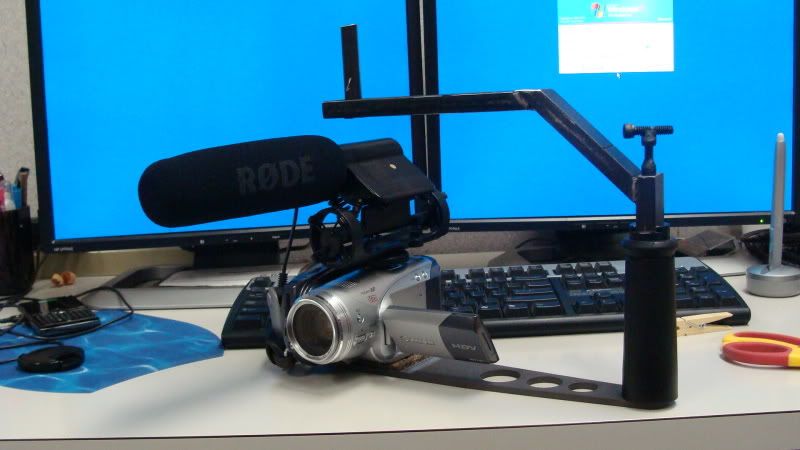 Attach one of the Cameron Photoflood Lights from my kit: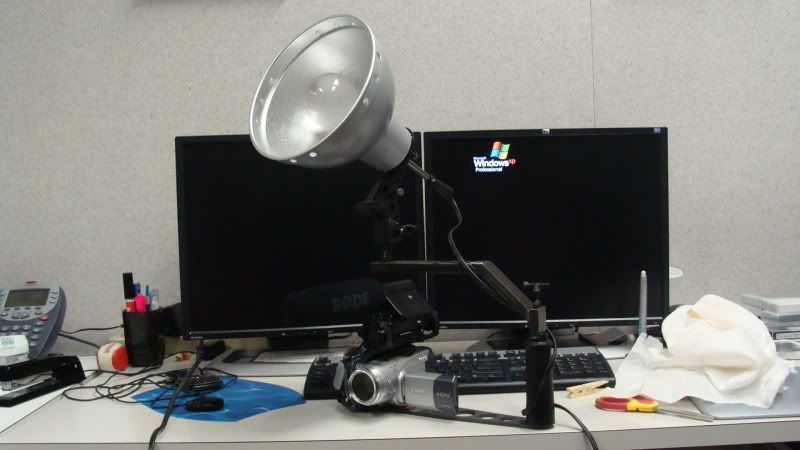 [Yeah, sue me. Black on black, shuddap!]

C'est tres magnifique! Not much to look at, but if the video looks great, that's the pay off and that's all I can ask for. I bought some fabric and clothesline pins to dampen the light. If I can, gel diffusers are an option, but I have to find a way to make a holder for the gel or create some sort of barn door.

I'll be doing some test video this weekend. I'll share it if it looks alright. One problem I've been having is trying to find portable power with an AC plug. I found some portable packs at a hardware store, but the small models (6lbs) only have DC plugs. If anyone as any suggestions to create a portable power system for it, please let me know!