How the hell did this huge Thank You Ad from Chrysler get past PR without a red light is really beyond me: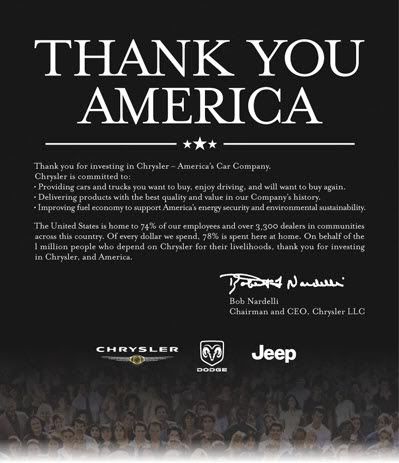 They posted this gem on their blog and all the comments either flamed or bashed it. Chrysler took the post down by fortunately Google's cashe caught it. I don't blame them. I am in the process of reading almost all of them.

I just love this shit when the true colours of a company gush out. Chrysler reminds me of that kid in school who never knew when to shut up.