March 2008 Film_Geek (Aka Charlie) filmed a video short with BigNiceJohn. With no editor in sight the project goes on hiatus for seven months. I get wind of the unedited footage and project in October and tackle the beast with an iron fist.

Today is December 22nd, 2008

Film_Geek and I will release the video tonight if not midnight.

Just for fun here's a still of John freaking out: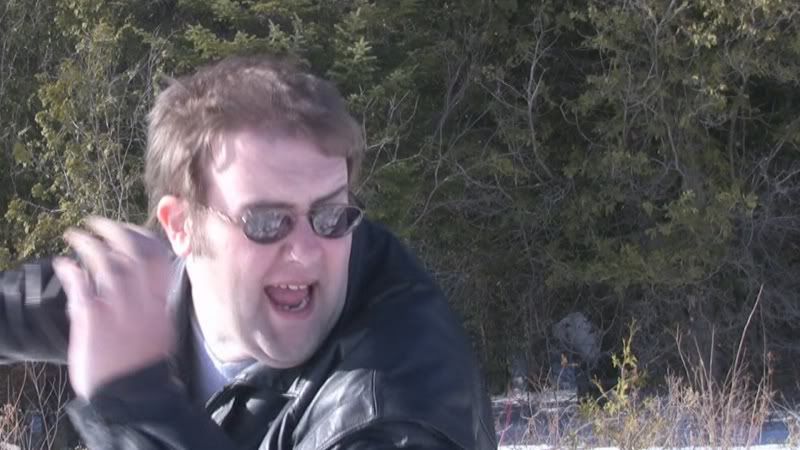 Edit:
Whelp, it's not my movie. So we're apparently going to push it back to after that... Christian holiday people love so much.. Oh yeah Christmas.