Hi friends! Season 2 of Day 5 premiered like, AN HOUR AGO and I realized I posted this everywhere except the forums!
HEADS UP: downgrade the "RT cameo" shot to a DRINK for episode 1. It's not a spoiler if it saves you a trip to get your stomach pumped. DRINK RESPONSIBLY, DIPSHITS. (I'm yelling at you because I care about your health)
I hope you all enjoy this, @Tropes and I worked very hard on it when we got drunk last year watching Day 5 and made up half of these rules. Some other awesome people contributed this year and I will 100% update the credits on this tomorrow, I promise.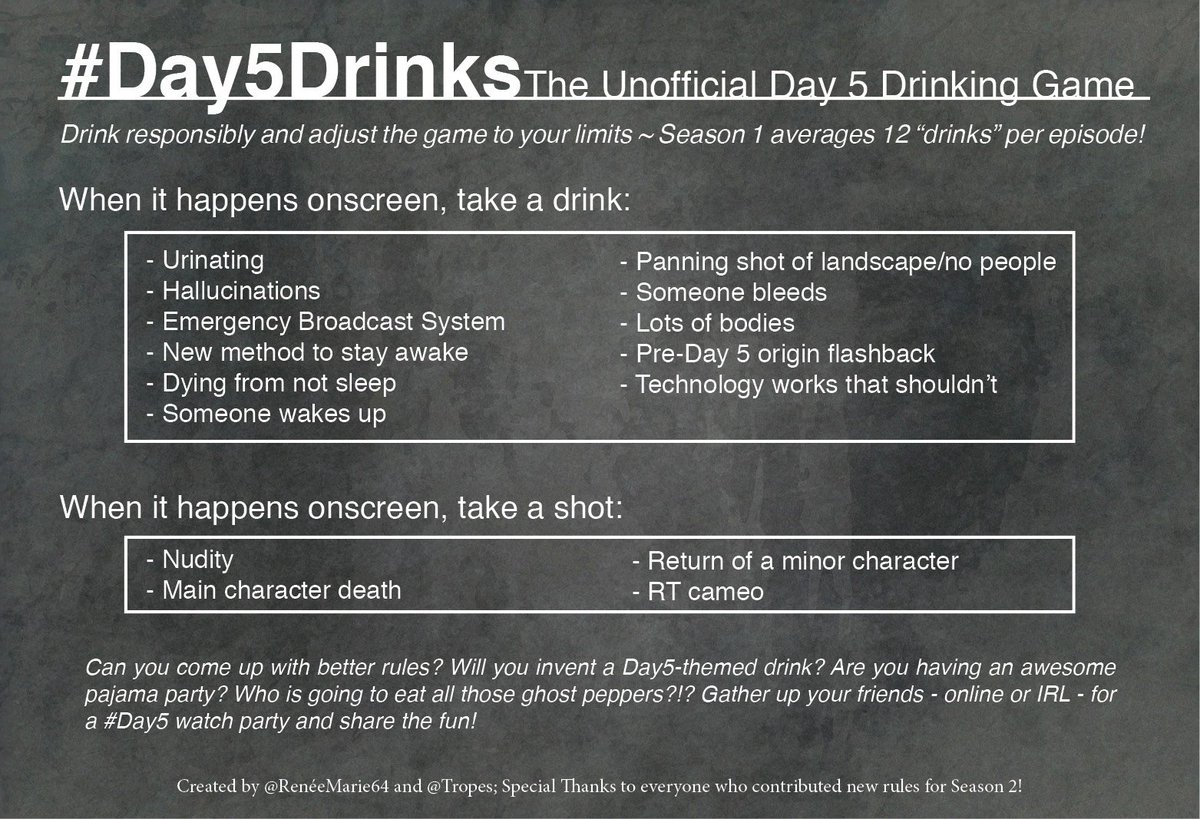 1 reply