SO MUCH TO TELL! Might miss a couple things, and have some random thoughts. Enjoy the photos and words.

5/27: Flew into Midway instead of O'Hare. Never knew there was a second Chicago airport. We stayed in the Wyndham Chicago, a rather nice hotel, at least compared to what we're used to. The red line, which we ended up mostly using, not so much. Brown line is fantastic, though, oddly. Ate at a restaurant called Topolobampo which has very good food, despite the small portion sizes for the price. Saw a living statue walking around, which was odd and unsettling. Then it was off to the Navy Pier for the Ferris wheel and all that sort of thing. Topped it all off with the Art Institute, home to great works such as "Sunday at Le Grande Jatte," "American Gothic," "Old Guitarist," and so much more. Took a quick second to see Cloudgate, aka the Bean, which was nearby. Oh, and I came across an ad for GrubHub, which sounds like a great concept.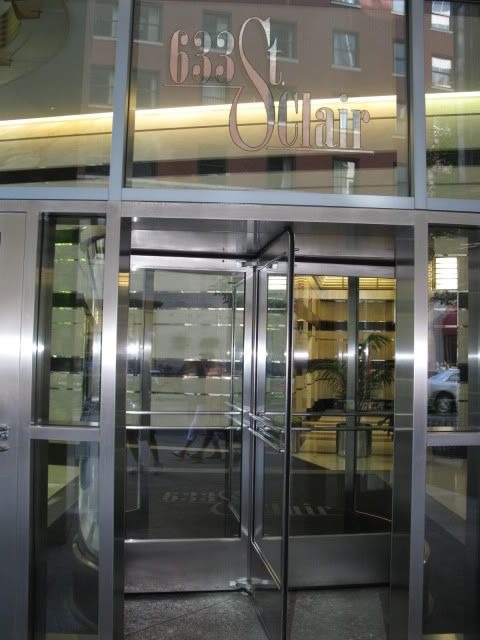 5/28: Ate breakfast at the West Egg Cafe, which plasters itself with cutesy egg drawings so the Fitzgerald estate doesn't take umbrage. Went to the LEGO store and bought myself a model of the Sears (now actually the Willis) Tower. Took the train out to the Shedd Aquarium, which led to (no better way to say it) a clusterfuck. CHICAGO MUSEUMS BLOCK ALL CELL PHONE RECEPTION. If you go there with other people, have a plan to meet at a certain time and place, so you all don't get into a fight in the hotel room after the fact. After everyone calmed down, we wanted to try the local pizza, and after discovering an hour wait at Giordano's, ended up going to Pizano's, which has a delicious four cheese tortellini as well as their pizza, and a lemon-lime beverage called Green River.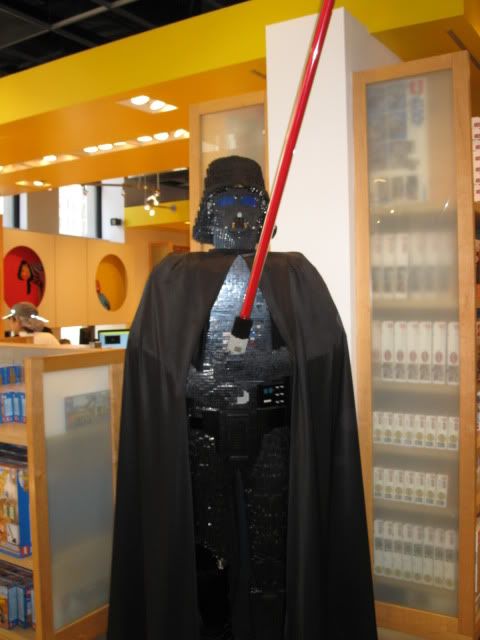 5/29: Met up with two of my Chicago friends, Amanda and Nicole, and walked around some of the less commercial areas of Chicago. We ate at a nice little place called Noodles, which was virtually the sole place where the portion sizes were right on the money, and properly priced. Went to the Landmark theater to see Paper Man, a film which ended up being a slight disappointment. Walking through DePaul was nice, though; it reminded me of FSU a little bit. My family went out to see Billy Elliot, and I met up with Dana, a pastry chef and former Floridian friend of mine and we walked around downtown and caught up a little. Good times.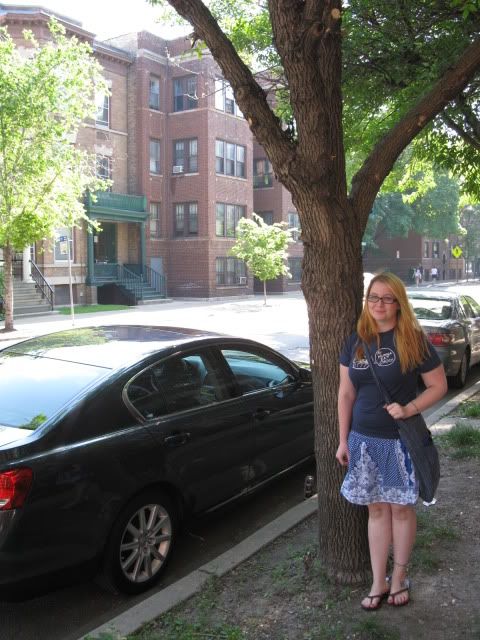 5/30: Back to the West Egg Cafe, since my dad liked it so much. Then it was off to Berry Chill. OH MY GOD THIS PLACE. What's the best ice cream you've ever had? FORGET IT EXISTS. This (cleverly referred to as "yogurt couture") is better. Tastes better, better for you, and the spoons and bowls are recyclable. And I'm not just intensely promoting them because three of my Chicago friends work there, but it's always good to help them out. We walked around a lot that day, saw some other parts of the city. Went by Chicago Comics, which apparently was recently rated the best comic shop in the nation, and it's hard for me to disagree. This place had shelf after shelf of current issues, trade paperbacks, back issues, old rare stuff (single issues worth several hundred dollars), webcomics published in book format, and even stuff that looked like it had been printed off someone's home computer and thrown on the shelf for $3. This last category is what I purchased. Our day ended at the Hancock Center, the second-tallest building in Chicago with the fastest elevator in North America (940 feet in 40 seconds, or about 16 MPH).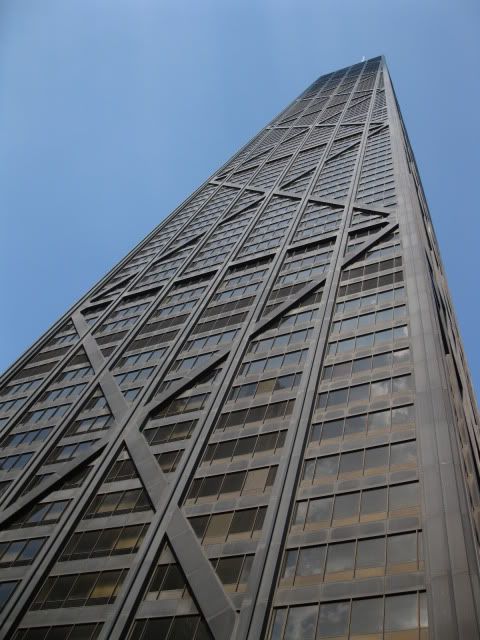 5/31: Went to the Museum of Science and Industry and saw a ton of great stuff, including early electronics (some made by Edison and Tesla) and a captured U-boat that helped us win the war early, since the Nazis aboard couldn't sabotage it properly. Being the 31st, it was also Amanda's birthday, so I separated from my family once again to heartily enjoy the festivities. Learned a lot about the joys of dry cleaning, Tekken (got to the second round of a three round tournament on my first time playing ever), and Catchphrase, and finished the night (all too early for my liking) with a game of Apples to Apples.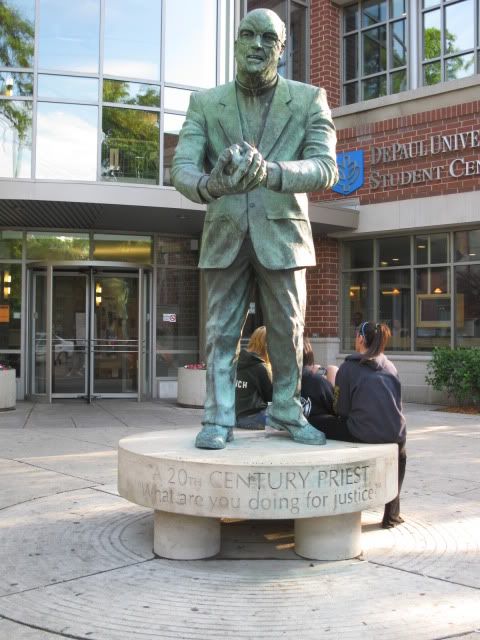 6/1: Finally got out to the Field Museum after several failed attempts, which turned out really well despite some of it not having been updated since 1994. Encountered Sue, the most complete T-rex skeleton in the world, liquid mercury for the first time, and a very PostSecretesque photo exhibition of people with partial Asian heritage. Ate our last meal at the Bongo Room, yet another delicious place I highly recommend.



Long story short: if you're a person of culture, the big city is a wonderful thing, especially when you know people there. Thanks to everyone who made this trip possible. (See rest of the photos on my Facebook or here.)