First thing I do after turning on my computer this morning was check my mail, because sunday I placed a pre-order for Red Vs Blue Season 3...and today...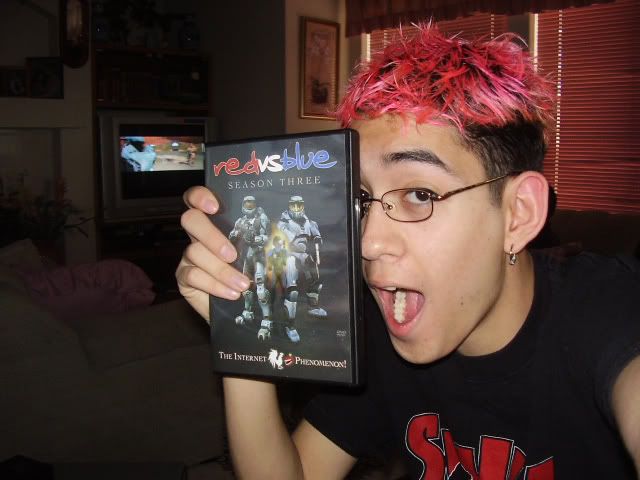 It came!

The movie is 2 hours and 15 minutes. And there are HOURS of extra footage, plus hidden easter eggs.

And, to point out how much I love red vs blue...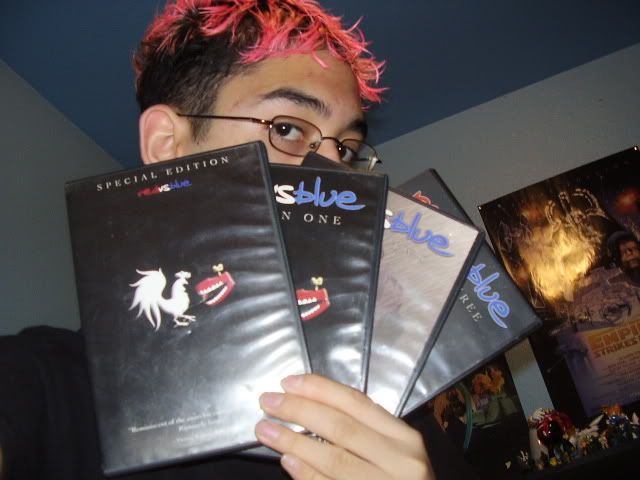 In order, Season 1 special edition, season 1, season 2, season 3

I also have several web only videos. And often contemplate breaking into Xbox Kiosks for the Demo Disk with red vs blue videos on them.

O_o

Either way,

for the video.

5/5