HOLLY NIGGER FUCKING BITCHTITS
IT"S AN ESPEON.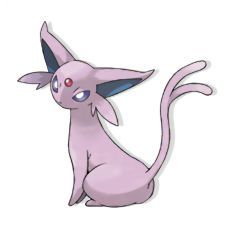 Look at this bitch. it has a fucking jewel right in its Forehead. Fuck yeah jewels are not just for paris Hilton and Homos anymore.

Think it looks cute? Think it won't do good in battle? WELL BRING IT THE FUCK ON, FAGGOT, AND SEE WHAT THE FUCK HAPPENS.

YOU KNOW YOU WANNA CATCH THIS DICKWAD.

This cocksucker has Telekinesis so it can jerk you off without even touching you. every fucking furry reading this just came. Goddamn.

Unholy Fuck in a can. it can predict what your Faggot ass is gonna do even before you fucking do it. it even just told me that you're about to suck a cock, buttfucker.

THAT JEWEL IS FUCKING IN HIM THAT"S SO MOTHERFUCKING COOL.

Did your faggot ass think that one tail was enough? BACK THE FUCK UP, HERE'S TWO.

IT HAS KNIVES FOR WHISKERS. GOD. FUCKING. DAMN. PET THIS ASSHOLE AND HE FUCKING STABS YOU.

ITS EARS ARE LONGER THAN THE DICKS YOU SUCK EVERY NIGHT. FUCK. DAMN!

If you need anymore reasons why you need this fucker in your party you are bum fuck retarded.