I just finished with the latest gig. It was the Campus Opening of the new UC Merced Campus. This is the tenth UC Campus, and the first one in the Central Valley. Even Gov. Arnold came by. It's supposedly one of the most economically advanced campuses in the world. Whole thing is Air conditioned with water. The urinals are the waterless kind (not sure if I quite trust the idea). I guess they use vaccums or something. Too bad they're not finished with construction, and today was the first day of classes.

I was actually involved with two different events. One was Aug 31, which was something of a thank you for all the people who contributed money to the campus over the years of planning. They wanted us to light up the buillding kind of like they did with the pyramids in Egypt. It was really cool to be involved in an event of this size. I had to light up 4 different buildings. I brought 100 Vari*Lite units, 16 Source 4 PAR bars, and 8 9-Lites with color scrollers. Cool thing is everything worked over the few day we had the equipment set up, which is astonishing. There was dirt and dust everywhere due to the construction. I am not looking forward to cleaning out all those lights.

The second event was the opening ceremony yesterday. It was in a tent, but was during the day. The only lighting on that event was some extra white light for the cameras. Nothing spectacular there. Even the event was very boring.

But the building thing was very cool. We set up a stage in an open field away from the buildings., There was a twenty minute narrative about the building and the history of the campus. during the narrative, we lit the particular building they were talking about in the narrative. At the end of the presentation, there was a fireworks show, and we lit up all the buildings and the sky. Here are some pictures.

Here's one to show the whole scale of the event. I couldn't get the whole library in the picture.
That tank to the left is huge. It's 60 or 70 feet wide.


The first building was the Library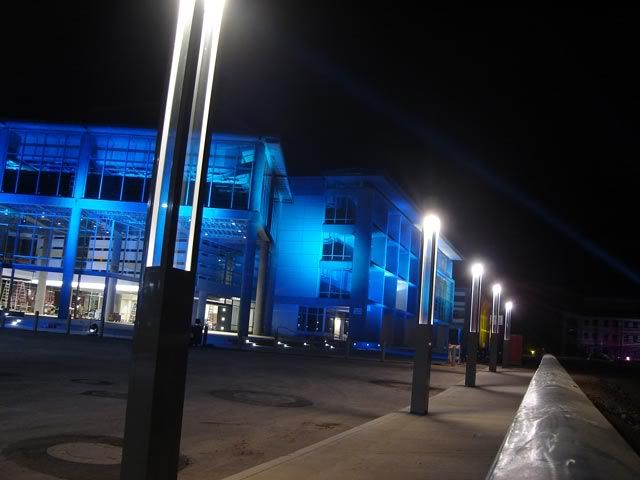 Then came the Classroom and Office Building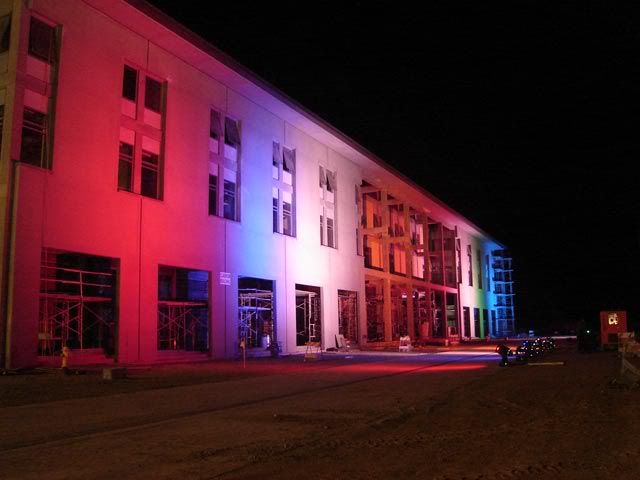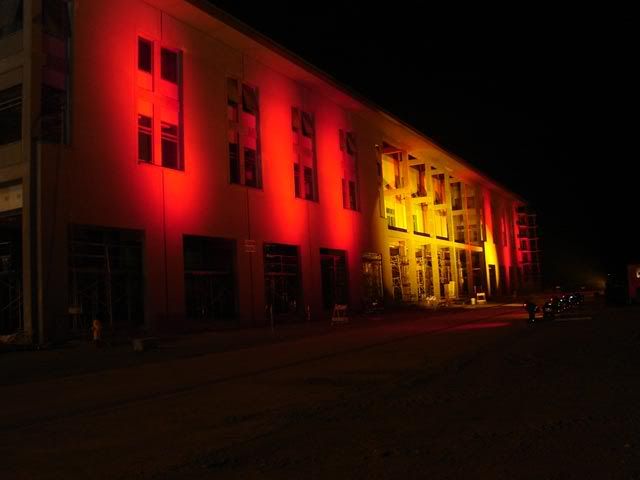 Then came the Science and Engineering Building. Which is where we had the Skytrackers, and one 10k Xenon lamp.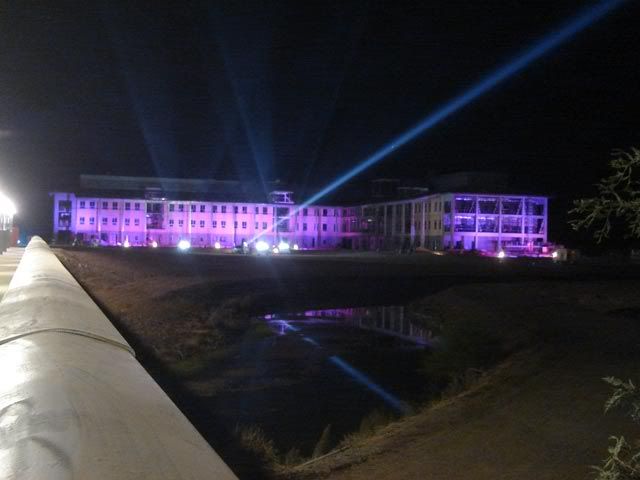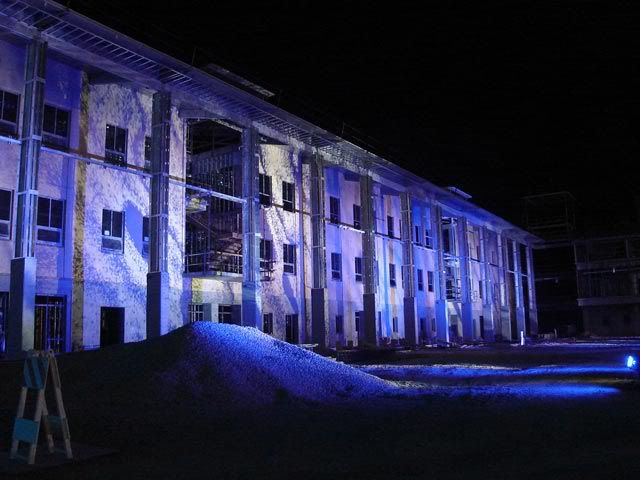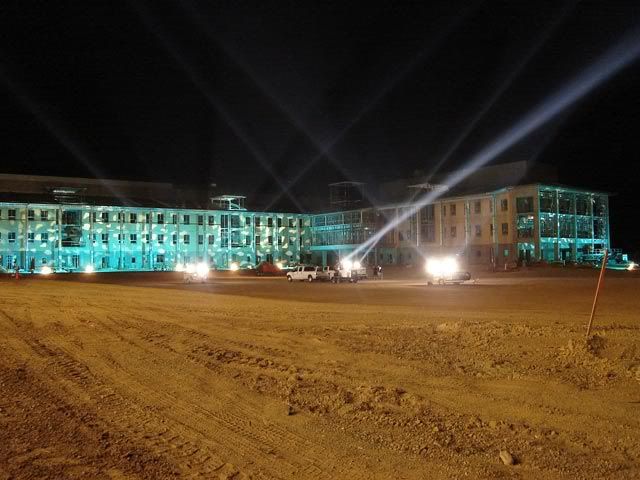 Finally we lit the TES Tank, which has something to do with the Air Conditioning of the buildings.
Damn thing is huge. It's something like 60' or 70' wide.


This is a really cool shot of the tank.


Here are some views of the stage where we were at.