So as a follow-up to my last journal (and for the people who didn't get a play-by-play on Twitter), I took Grayson to the vet yesterday instead of doing it today. I realized that I had a huge nursing skill day/mock code today and wouldn't be able to make my appointment, so I called every vet's office in town to see if they had an opening. Luckily, there was a really lovely receptionist who actually asked the doctor if she could take us, and Grayson and I rushed off to the office as soon as we got the ok.

Here we are waiting to get weighed (1.5lbs)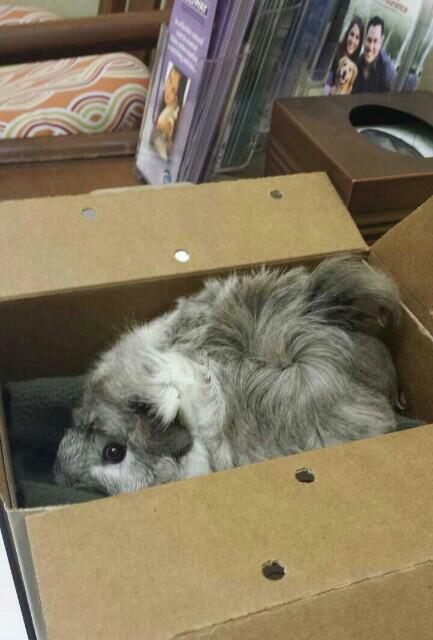 The doctor came in and saw him, said he needed surgery, and rushed out of the check-up room. She came in about 10 seconds later to say that they could do the procedure to fix his broken tooth right then if I wanted to (if I didn't, I'd have to come back another day, which wouldn't be until Monday with my schedule). She ran down the cost, risks of anesthesia, and basics of the procedure to extract his tooth, I signed a paper, and she took Grayson to the back. I actually didn't realize that when she took him that was the last time I'd see him before the procedure to extract his tooth.

After 30 or so minutes, the doctor came out and said that he was waking up. You know, I'll take this chance to say that I realize that this is a guinea pig. Most of you probably don't care so much about it, or think that I'm taking it too seriously, well, I am. I love that damn kid.

Here's a picture of heavily sedated Grayson: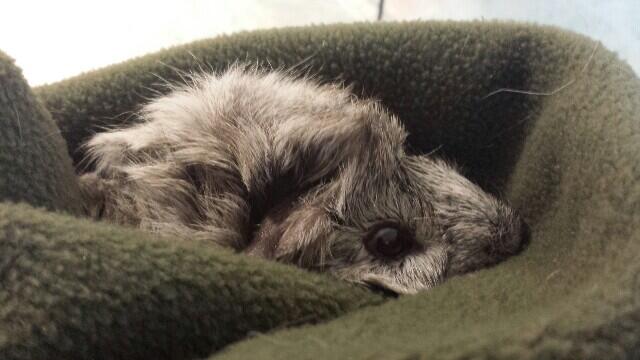 And here's a picture of the little pig burrito that I toted around the office while they got his meds/food together: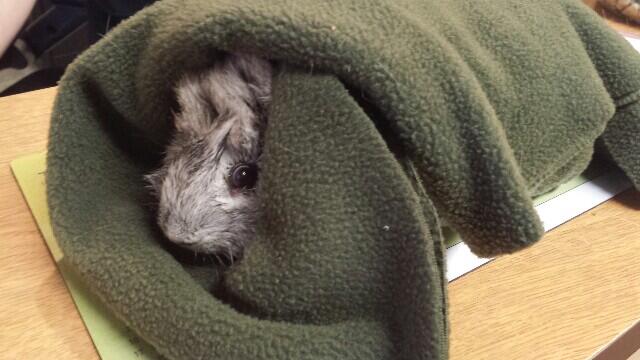 He got sent home with antibiotics, pain meds, and liquid food (which smells amazingly good!)

For those of you who are afraid of guinea pigs or rodents (I know @WarpeksSis is), I'll just link where you can see a picture of his missing tooth. I absolutely forget that people aren't as interested in this stuff like I am. Sorry for any of you on Twitter who that picture scared or grossed out!

All is well, he's feeling better, and Derrick is thankfully not bothering him at all. I mean, Derrick gets to eat all of the celery, carrots, and bell pepper without having to share, so the little fatty had better not complain!


Love and hugs,

Warpek