STUPID WORK!! I can never ever get on here anymore. I promise and I promise. But no...Anyway I wont get into work. TO long. Do my normal awesome jazz as always. Oh and btw apparently Awesome is my new word. It has replaced EEEEEE...
Well thats not totaly true :P

Pondering Moment
A company in Taiwan makes dinnerware out of wheat, so you can eat your plate.
So you mean you werent suppose to eat the plate....oh well

SO apparently while I was gone, I was the Featured User. Who knew.....
Ok first I will start with reviews. Because we all knew that May was a big movie month. I wont get into long details...


I am still unsure if I liked it or not. It was meh. It was REALLY good until Gambit came onto the screen. Like and BELIEVE me hes my favorite x-men. But ya sure still go see it. I wont go any farther than that.


If you havent seen it, you are dead to me. It was FREAKING AWESOME. No joke. I loved it. I was so impressed. The actors, holy crap, almost identical to the characters in the original. Very Well Done


If you have read the book....DONT see the movie..Seriously. I'll stop unless you want me to rant for about 3 hours.


Another one I cant decide if I like. It was good and a good movie to go see. But there was just things in it...I dunno.
One thing I will say...Is John Conner suppose to slip in and out of the Batman voice!?!?!

And I am sure you all heard it from ElunaNuv but Comicon was at the end of april (it beens that long since I was on here. *sigh* Anyway here is some of the picture I got.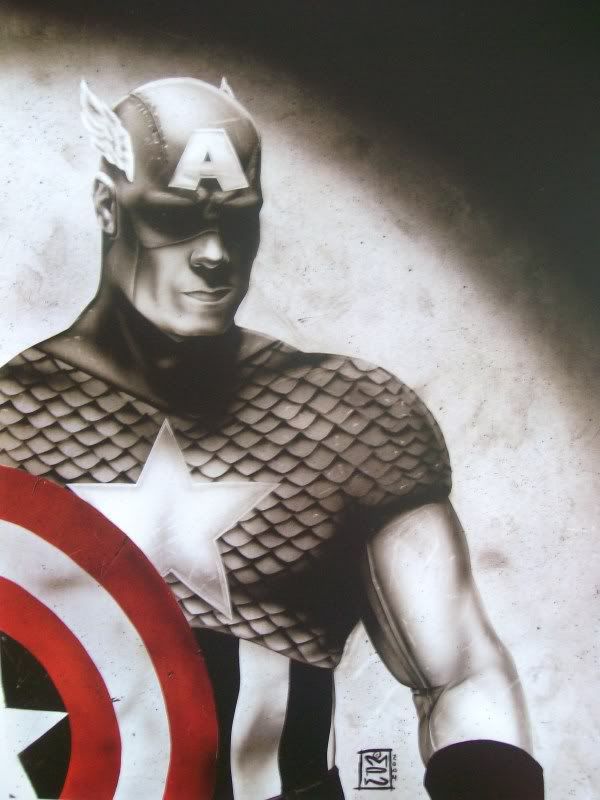 Both done by Karl Wolfe. I think they are fantastic.
I met the voice of Rhino from Bolt and he drew me this. I LOVE RHINO. I might have EEEEEE'd when I met him. And he called me his favorite fan!! Tee Hee


I also got to meet Ando from Heroes. And I might have got to hug him. Hes actually a really nice guy!!



I think that all I can bare to share at the moment.
One other thing I think I will say, oh hell I will say it.
I think I might be falling for someone. I really forgot what that was like...
more later!!

I missed you all!
Kisses All!!

-Wolf_Kei out