As many of those who are close to me know, I have a minor addiction to upgrading my computer. I'm certain that Fedex has delivered packages to my house at least five times in the last four weeks, and all of them were from Newegg.

What can I say? Computers are my hobby, and computer parts make me happy. I browse Newegg.com whenever I need a pick-me-up. I frequently price out my dream computer ($2000, tops, not including a sexy plasma display.) The geekiest of my guy friends give me blank stares when I start rattling off clock speeds, motherboard serial numbers, and cache sizes. It's okay though; they know they like it.

In any case, I know that I'm not going to be doing a major computer upgrade for another year or two. Less than a year ago I got a socket 478 motherboard, more RAM, and a new hard drive. Recently I've upgraded my storage and RAM.

As much as I really, really want a Socket T motherboard, dual-channel RAM, and a PCI-express video card, I have no reason to upgrade at this point. The technologies utilized by my motherboard are by no means obsolete. Until PCI-express completely replaces AGP, I don't have the financial or functional justification to upgrade.

Furthermore, I do not have any justification to upgrade my current processor or video card on my current motherboard, because why get a socket 478 processor or an AGP 8x video card when there are new technologies that will soon be replacing the technologies used by my motherboard?

Le sigh. It's a dilemma, really it is. What I should be saving up for right now is a laptop, but for a power-whore like me, that would mean the best of the best. And the best of the best means shelling out $3000.

Oh well. For now, I will have to settle. Plus, I can make minor upgrades here and there to tide myself over... because storage never becomes obsolete, riiiight? ;)

So that leads in to the main topic that I definitely intended on discussing several paragraphs ago. Computer upgrades!

The Part With Pretty Pictures (Aesthetic Upgrades):

I got a new, super-tower case to house all of the hard drives I have (and plan on purchasing in the future.) I had a mid-tower before, and it was getting much too cramped.




(Specs)

Also, a keyboard with a laptop specification and blue backlighting:




An illuminated mousepad:




More Pretty Pictures (Functional and Aesthetic Upgrades):

New, all copper heatsink:




(Specs)

USB/Firewire External Hard Drive Enclosure (IDE):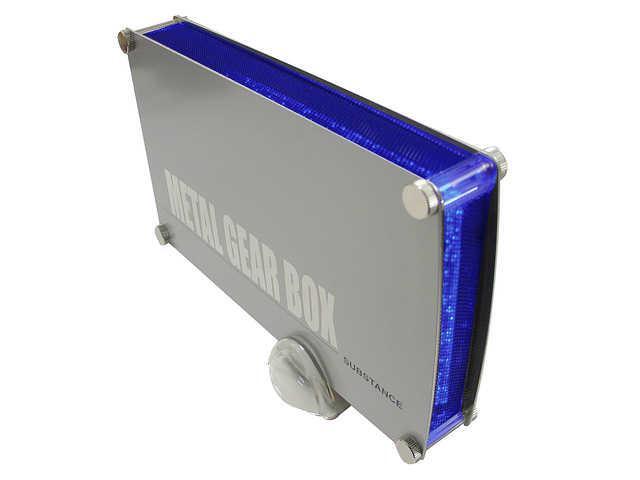 The Part Without Pretty Pictures (Hardware upgrades):

- 200 GB Seagate Barracuda 7200 RPM Ultra ATA drive (for the external enclosure)

- 250 GB Seagate Barracuda 7200 RPM SATA drive

- 512 MB Crucial PC-2100 RAM

- PCI SATA controller card (four extra SATA controllers)

Ariae's Final Specs:

- Thermaltake Armor Silver Case
- Asus P4C800-E Deluxe Motherboard
- Pentium 4, Socket 478 2.0 GHz processor
- 1.75 GB Crucial PC-2100 RAM
- Nvidia Geforce FX 5200 128 MB

Internal Drives:
- 80 GB Western Digital Ultra ATA
- 200 GB Seagate Ultra ATA
- 2x 200 GB Seagate SATA
- 250 GB Seagate SATA

External Drives:
- 200 GB Seagate Ultra ATA

(~1050 GB of storage... yum. :D)

So here's to hoping I can build a new computer in a couple of years with a better processor, video card, and RAM. Then I can turn my current computer into a webserver. But, until then, I'm a happy panda.