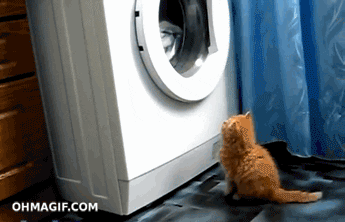 Has the act of washing my clothes been so amazing. My new washer is awesome!
It's like a magical device from the future, seriously. This thing is so futuristic I had to spend ten minutes reading the manual to figure it out. When did appliances get to be so freaking advanced?
Excuse me while I just watch my clothes get washed.
!!!!