1. Words that don't mean what they should mean.

"Extraordinary"

Extra-ordinary

So logically it means "exceedingly ordinary"?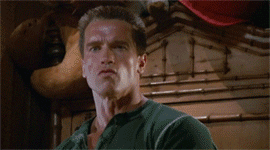 2. Words that are spelled the same but have different pronunciations.

"Hey, have you read that book I gave you to read?"

What the fuck, did people just get lazy when writing this language? They just ran out of variants and decided to recycle existing words?


3. This sentence makes complete sense.

"I had had enough of his bullshit."

Nobody likes repetition. Nobody.


4. Only a small percentage of Internet users can spell or use grammar correctly.

Technically not the English language's fault, but still incredibly irritating.
This includes but is not limited to:

-The difference between than and then (it's not hard, they are completely different words)
-The usual two/to/too, there/their/they're, scarred/scared argument
-It is spelled "misspelled" NOT "misspelt" oh my god stop adding the letter T to everything


5.It's not "lazer", it's "laser".

NO. Okay? Stop. It's called a laser for a reason - it's an acronym! Stop putting the letter Z into words to replace the S! It seems like such a lazy way to spell for some reason. Infuriating.
to be fair, this is more of me having an issue with American-English versus correct English.



I'm feeling particularly picky today - more so than usual after reading some frankly awful fanfics. Sorry, but please read over things before uploading maybe?