Hey guys. I have been doing a little side project for a while. I wanted to make something a little bit interesting for people that watch the viewers on Achievementhunter.com. So i created this, ENHANCED VIEW.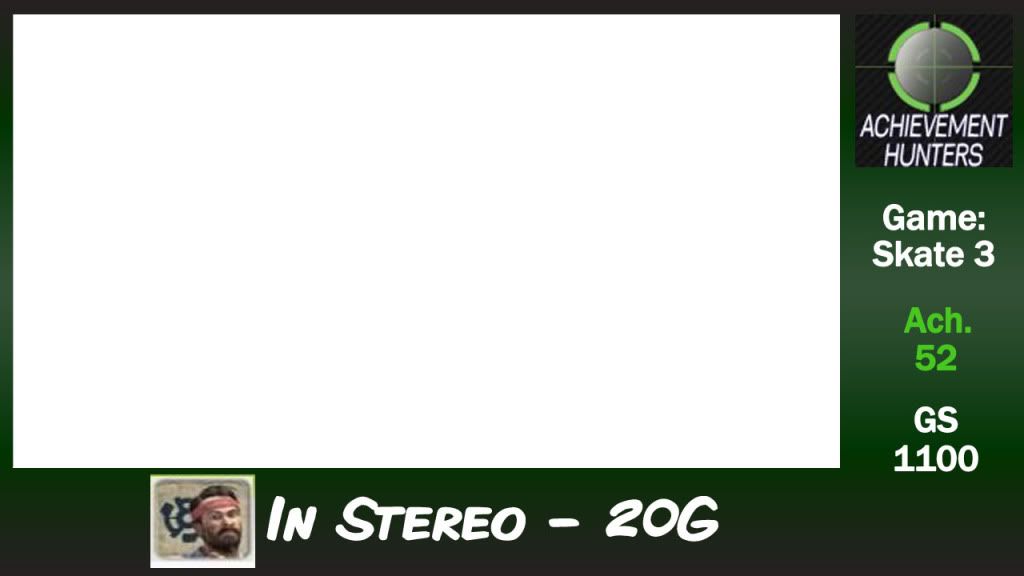 Enhanced view is a way to show videos if you're wondering how many achievements the game has (My reference skate 3), how much is the gamerscore in that particular game, and what kind of achievement if you sort of forget. You could even put links to other videos, show upcoming weekend hunts and etc. The best part, you can watch the video without clicking out to a new tab. The space is reserved for the video meaning with the right software you could make your own videos with ENHANCED view. You can check it out right here (Example: In stereo Achievement - Skate 3)

www.youtube.com/watch?v=cRB2nN2hhHM&hd=1

However, I will need support. If you like it make a POSITIVE mod. If enough positive mods accumulate, i could make more vids with ENHANCED view. So there you have it. My little side project just for the achievement hunter community. Now let's get back to playing some games......Shall We.
1 reply