We had our work Secret Santa exchange yesterday and my Secret Santa knocked it out of the park!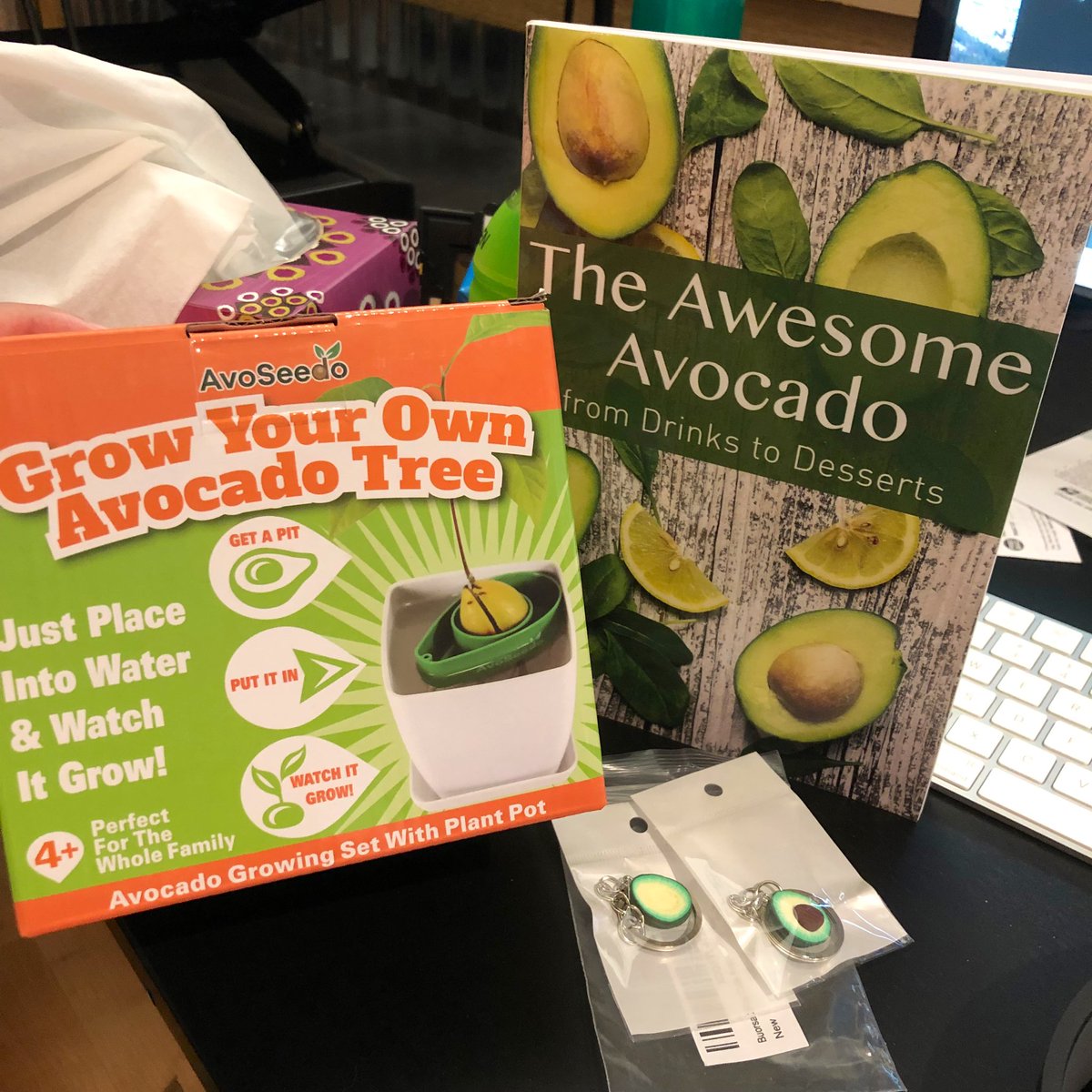 Yes, we did have to fill out a little form to give our Secret Santa some guidance on things we loved, but I mean, HOW AWESOME IS THIS? The funny thing is that I already have an AvoSeedo (a green one!) and I used it to grow my current avocado plants that are now potted. This is just the universe's way of telling me that I need to grow more. 
I text this photo to my boyfriend and his only response was "OH MY GOD, NOT ANOTHER ONE". Perfection. 
Anyone else do a Secret Santa with friends or coworkers? What'd you get?