First off, @ErinM does an AMAZING job of breaking down the financial and mental obstacles you may be up against when it comes to making plans for RTX. You can read all of her compiled journals here. Seriously, you need to read this stuff. I am super serial.
There really isn't much more I can offer but I can give some very basic advice based on my own experiences. I also must remind you that my priorities may differ from yours because I am a Guardian and we are on a little bit of a different schedule that attendees.
*Hotels blocks have been listed on http://rtxevent.com/Hotel blocks really just mean that a certain number of rooms have been reserved by a company/event planner at a discounted price specifically for said event. However, just because it says book before X date that does not mean rooms will be available up until that date. Once the room block is filled up, it is filled up. And if there are other rooms available, they will be full price. The long and short of it is, room blocks don't offer a huge discount, but it is helpful if you are on a strict budget. If that is the route you want to go, then booking sooner is way better than waiting until the deadline. Take it from me, the $200/night range is actually pretty cheap for hotels near a convention center. You need to have a credit card ready and if you want roommates (which I highly suggest you should have), you can place additional names on the reservation. Be careful though because adding a crapton of names can result in additional fees.
*Read the fine print. I'm going to be crass only because this is something you need to do and understand. If you are traveling and you are a cardholder or one who is responsible for booking, then you need to take full responsibility for what you are about to do with your money and that includes accepting the possibility of a mandatory deposit or certain hotel fees. All this stuff is listed in the hotel's policy. READ THAT BEFORE YOU BOOK. Cancellation policies are another thing you need to be aware of when booking. Once you reserve a room, you have a certain timeframe in which you cancel without getting charged. But if you cancel within 24 hours (generally) of your reservation, you will likely be charged a portion of that room price. That is not on the hotel, that is on you for not informing them of your status. This is part of adulthood.
*Calling is much more effective than emailing. We are in a technological age where we would rather not speak to someone and even though I am a social media butterfly, I will be the first to tell you that calling a hotel for questions about hotel blocks specifically is much more effective than using their website. If you do happen to book a room over the phone, make sure that they email you your confirmation and if you DON'T receive a confirmation within an hour, call them again. Don't assume you are in the system. Convention season breaks computers sometimes. Don't forget that.
*Don't be afraid to ask if the room comes with special accommodations. Two items that will definitely help you in your budget is the use of a fridge and a microwave. Even though there may be an extra cost, you have to compare that to the food you will be buying throughout the weekend. Convention food and dining out is expensive if you are on a strict budget. Go to a grocery store (everything you need is within walking distance), and store some food or if you happen to dine out, take your leftovers back with you. A lot of food tends to go to waste simply because there is no place to store it or heat it up. Snacks and water will definitely save you too. In multiple ways.

*Don't fuck up the room. I am serious when I say this. Respect the hotel room. I don't care what you do at home, but a hotel room should be left in the same condition as when you first entered it. I'm not talking about leaving clothes everywhere, I am talking about breaking things or destroying property. If you are in a non-smoking room, don't smoke in it. That is not cool. If you happen to notice something not working properly or if something is broken, immediately inform the front desk. That way they will not assume you did something and make you pay for it. And tip housekeeping. They have to clean up after you.

*Most hotels will offer some type of laundry service. Again, this is on you to double check with what the hotel has to offer. Some hotels have washer and dryer units stored either in one section of the hotel or on every floor. In that case, you will need quarters and probably have to buy detergent from the front desk. Other hotels will offer an actual service. They will give you a laundry bag and a list of services they provide (like dry cleaning) and you throw your dirty laundry into the bag, mark if you require special care for your clothes and then just leave it for them to pick up. They will return your clothing at a later time. This can get pricey. In rare, extreme cases (and I have done this), you can always wash your own clothes in the shower and hang them to dry.
*If you want to explore or do other things before your flight after officially checking out of the room, hotels will generally hold your baggage until you come back to claim it. That's really self-explanatory. It's like valet. You give them your luggage, you get a ticket and when you want to claim it again, you give them the ticket and you get your stuff back.

Aside from airfare, hotel will be one of the larger expenses in your budget. Again, I recommend roommates, and if you are someone who prefers to sleep in every day and you are a light sleeper, I would suggest not rooming with someone who is a Guardian. We have very early schedules and a lot of us have to be up at ready to go at 7am. That means being at the actual convention center at 7am, so you can imagine what time we have to wake up. But going back, if you can fill your room with the maximum occupancy, that will definitely help you save financially. And I highly suggest that you get to know your roommates before the convention starts. I'm not going into details, but there have instances where we had to provide people with a floor or couch because their roommates made them feel extremely unsafe and uncomfortable. That is an unfortunately reality. I'm not saying this to scare you, but it is something you need to consider. And with ANY convention, always be as safe as possible. So get conversations going, get to know one another because you will be sharing a space for 3+ days. There are tons of people who are either searching for space or offering it. You can check out the room share thread here. We have months before RTX is here, so start making friends!
One of the most awesome things about the community is that we are always trying to help each other out, so if you have questions, ask. Use the forums, tag people in posts, message us, etc... You're never bugging us. =]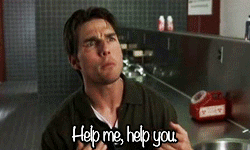 That's it for now!
Less than three you all!