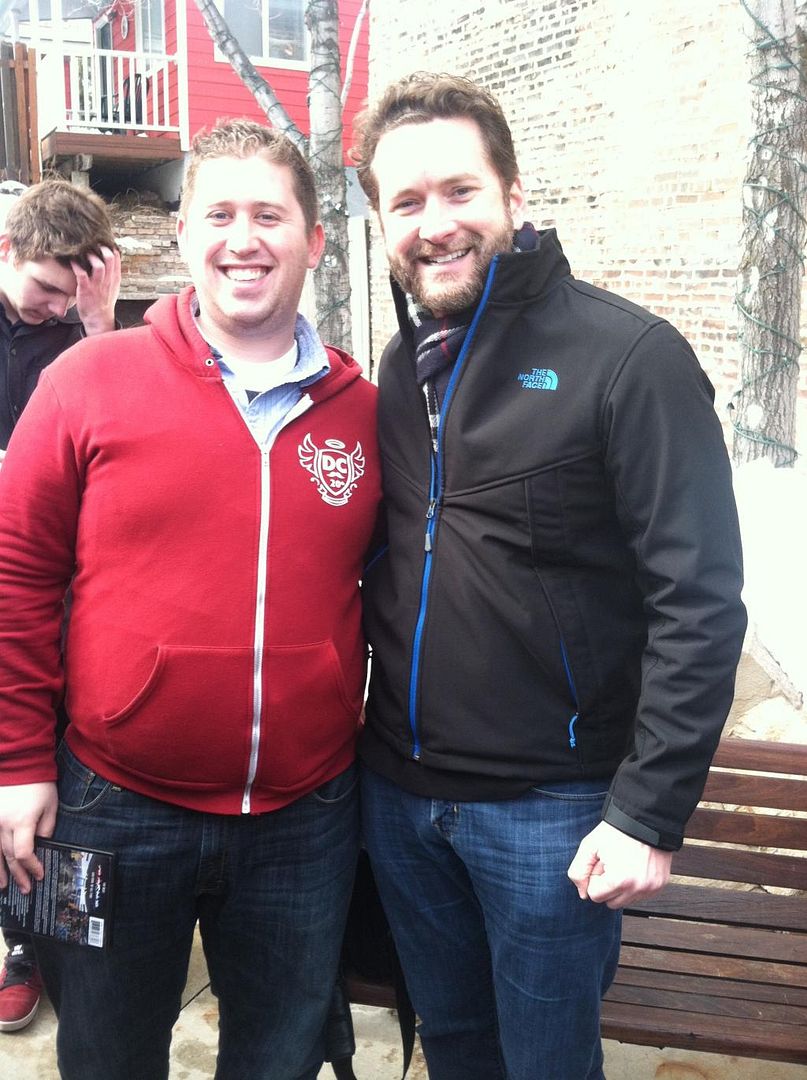 @Burnie had tweeted a while back about doing a panel at Sundance this year:
Taken from his Twitter account on January 11:
"I will be at Sundance on Friday Jan 23 at 11:30AM to talk about film funding. I hear there might be something Lazer-related to see..."
For already living in Utah, I took this as an opportunity not to miss. And on top of that, I'd never been to Sundance before, so I thought I might as well do it at some point in my life.
The experience was more than worth it. I got to the panel a few minutes late, so unfortunately I didn't get to go in to see the panel, but they were kind enough to let me and a few others watch from outside while they recorded the panel ("Financing Through the Power of Fans", link here). After the panel was over, Burnie and Ashley (@Jinx) went outside and just stayed there talking with everyone who was there to see them and the Lazer Team footage. (That was pretty awesome as well '" he had to show it on his laptop, but regardless it was good to see the hard work put into it so far.)



I got a picture with Ashley too! This was my first time meeting anyone from Rooster Teeth, so I wanted to make sure I got everyone I could. (Also, the guy with the hat in the background of this picture came all the way from Florida!)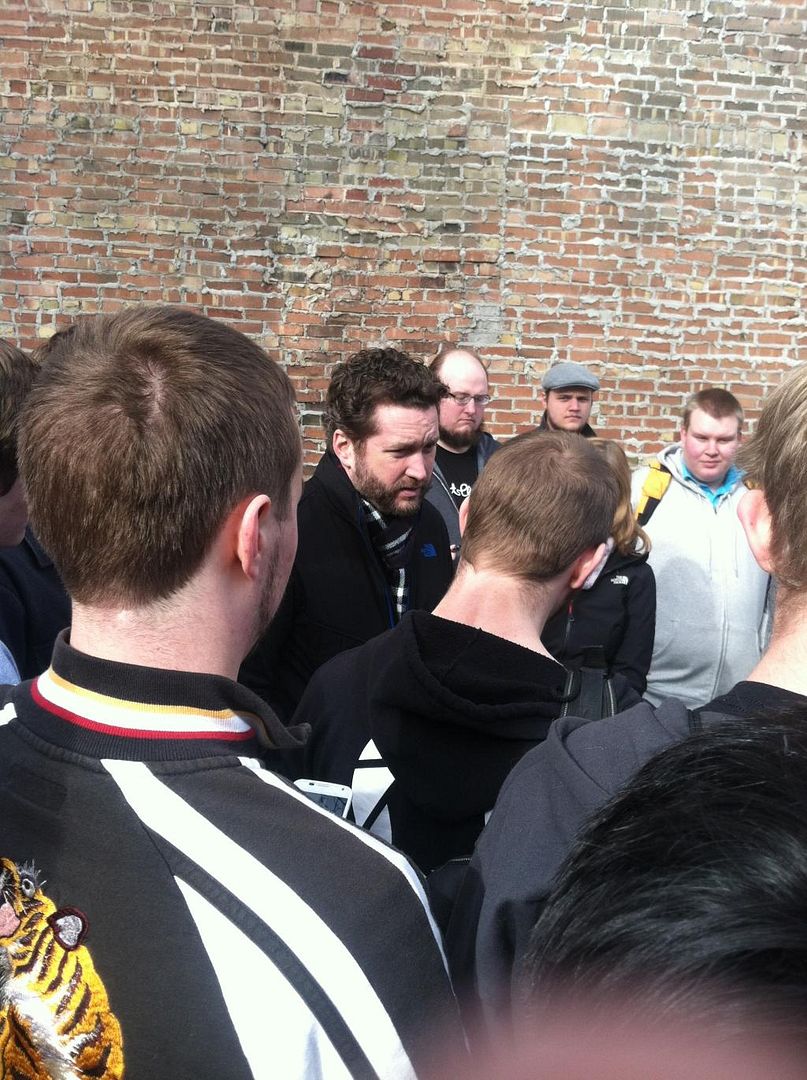 Burnie answering the many questions we had for him, about Lazer Team, RT, and such.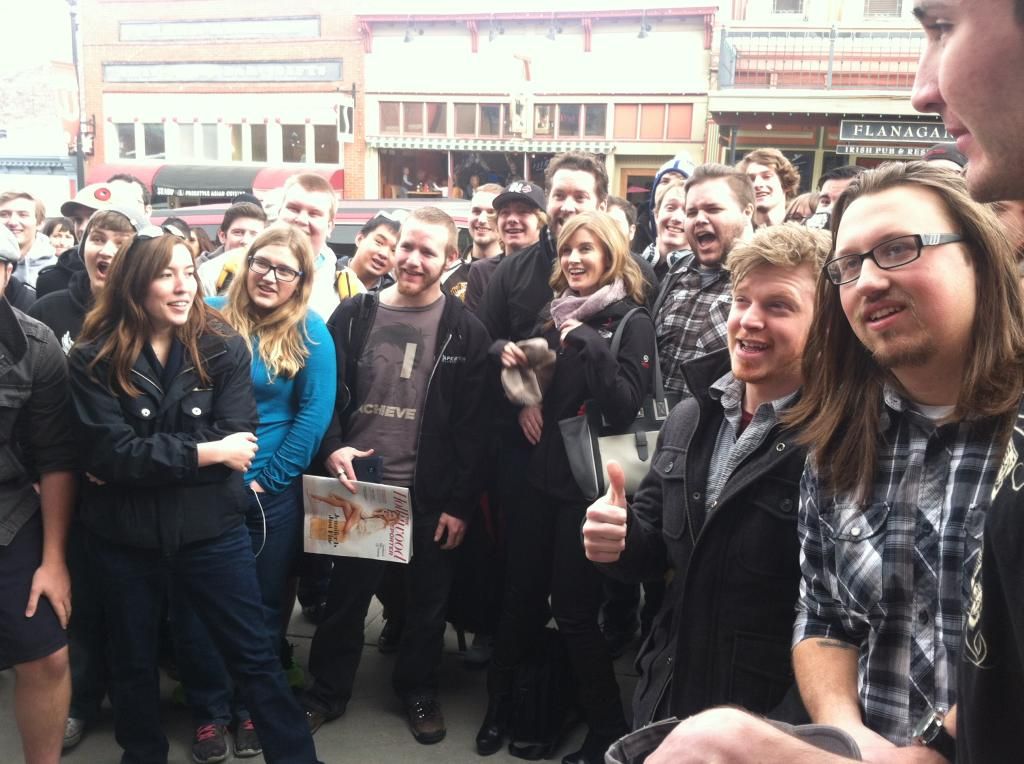 This doesn't even capture everyone who came out to meet them, there were probably a few more dozen who just weren't in frame.

I did take one of the few pieces of RT merchandise that I have for them to sign as well, the Best Red Vs. Blue DVD Ever. Of All Time. And on top of that, I saw a few other famous people: Julian Smith, who I talked very briefly to and shook his hand; Joe Penna, known as MysteryGuitarMan on YouTube and whose selfie with me is below; and Jason Segal, who walked out of the building where the panel was while we were hanging out with Burnie and Ashley. (Tried to get a picture of him, but he said no because of all the people there. Understandable.)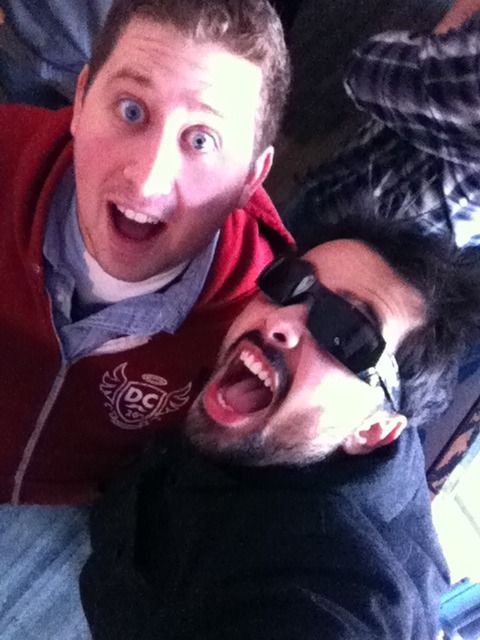 Was it worth the hour of driving to Sundance, half an hour to find parking, $25 to park, and waiting another hour just for the panel to finish? Oh yes.

Also, if you were there at the meetup, feel free to send a friend request on here! I need more reasons to use the social media aspect of this site.