college
well...umass lowell didnt happen this semester. nashua community college instead at least for a semester. classes just started on monday, so after one week it hasnt been too bad. i might be finishing up 4 semesters then transferring after i have my associates in electronic engineering tech.
really interesting stuff
currently taking circuit analysis 1, digital analysis 1, intro to object oriented programming using java, calculus 1, english 101, and freshman seminar.
schedule is pretty nice. i get out of school every day before noon, and i only have to go back on tuesdays and thursdays from 3-4:50. no dorms unfortunately so i commute =\
i dont enjoy living at home.
*** my java programming teacher has a thick russian accent. first day of class shes talking about a government funded science program or scholarship or something. shes saying "oh yes you should apply for this. TRUST ME IM FROM GOVERNMENT!"
thats the new funniest statement to come out of the motherland. in soviet russia, JOKE GETS OLD

so ive been playing a lot less wow. buuuut...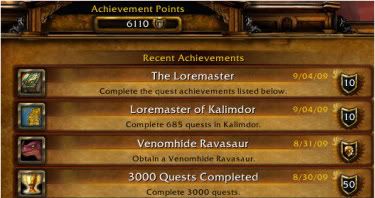 ive still been busy when i do play lol.

i had the craziest greatest summer ever. so much awesome happened i dont even remember it all.
more update later, RL calls