I don't update very often, so I'll just run through some things that are new:

- I bought a guitar off of one of my friends for only $50.00, she said it was shorting
out and she didn't want it anymore. I kind of feel bad that I ripped her off 'cause it's
working fine for me. What makes it really cool is that it has Led Zeppelin's "Icarus"
on the back of the guitar. She even gave me her hardshell case and an amp!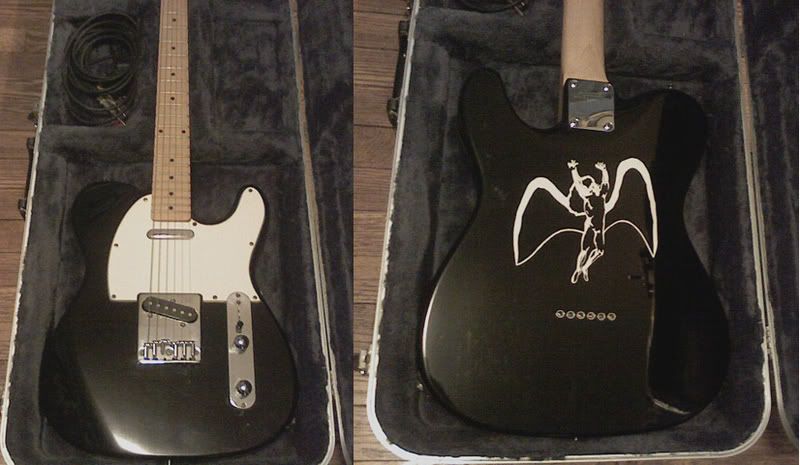 - I got myself a mandolin, and let me tell you it's a blast. I can only play a few songs,
but there aren't many songs for the mandolin any way.

OK, here's a joke for everyone. It's mildly crude, but cute and funny at the same time.
Ready, alright.

Q: What did the egg say to the boiling water?
-
-
-
-
A: It's gonna take some time to get hard 'cause I just got laid last night.

heh heh...