First of all, I would like to say that I had such a good fucking time at the 2007 prom. : P

You may not thing that wouldn't because I probably dont seem like the type who would actually go and dance all fucking night. WELL I DID!!!!!!! And I had a hell of a time doing it.

But here is what happened the whole night, from beginning to end. First of we started the night by going to a restaurant called Pappadeaux. It may be a Seafood restaurant but these fuckers make goooooood steak and chicken as well.

This was us at Pappadeaux.



Afterwards we go to the mall for some damn reason, but me and the other guys we were with felt unconfertable so we left pretty quickly.

Then we went to the Prom at the Hyatt Hotel and had a blast.

Us at Prom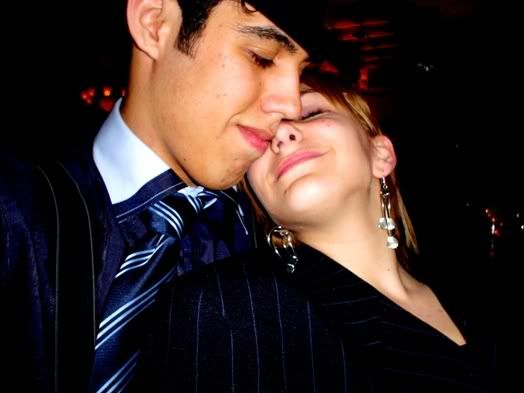 I have other pics but I'm afriad I wont be able to fit them all on here. Oh well.