hehe!! this is me and josh(spawn6663).we're a bit bored after school so there was some toilet roll sooo what the hell we rapped it around your face's.haha!!

me..........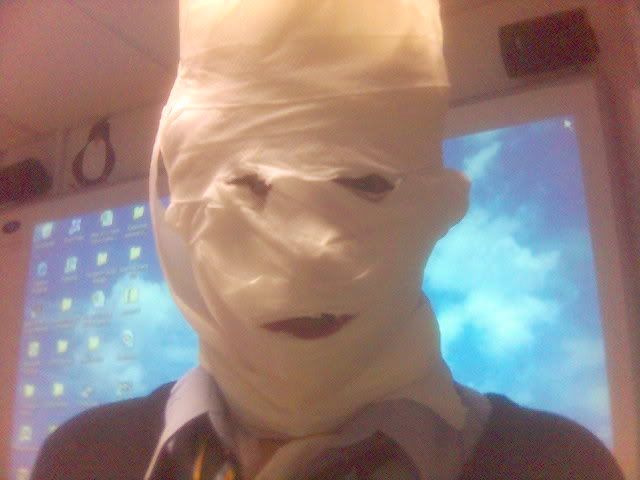 josh(spawn6663)........



so if your bored and theres some toilet roll i say do what we do. lol!!

p.s. i made josh's 3 year old sister cry.OOPS!!!