Stylin' for the New Year, eh?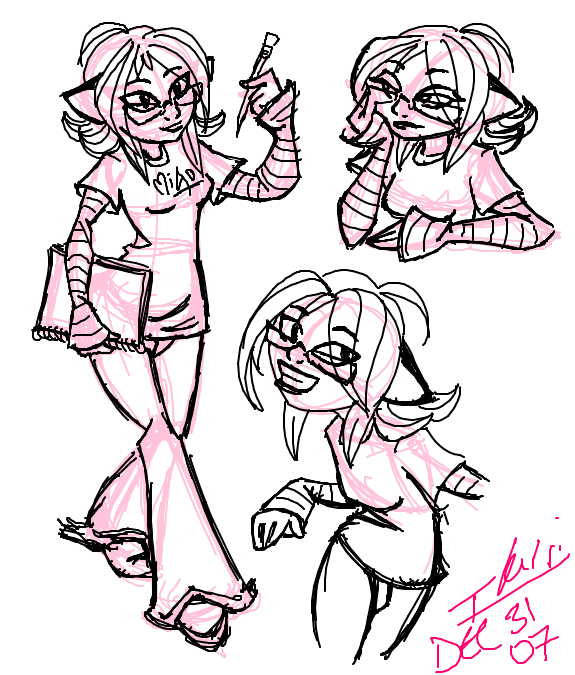 The one in the bottom corner is a little warped (head looks too large), but I really like that expression. It's kinda like... a happy insane.

Playing with a new style because I've lost interest in doing missing yearbook characters for Yeo and I said I'd get 'em done over the break. I was thinking of doing four characters: two girls, two guys. And four expression types: bored, insane/happy, and distracted by something off screen. So then that'd total sixteen variations plus color and or detail variations of those sixteen.

Oh wait, that's only three expression types.

I need one more.

Any ideas, guys?