Why haven't I been drawing like mad because of late? I blaim this POS!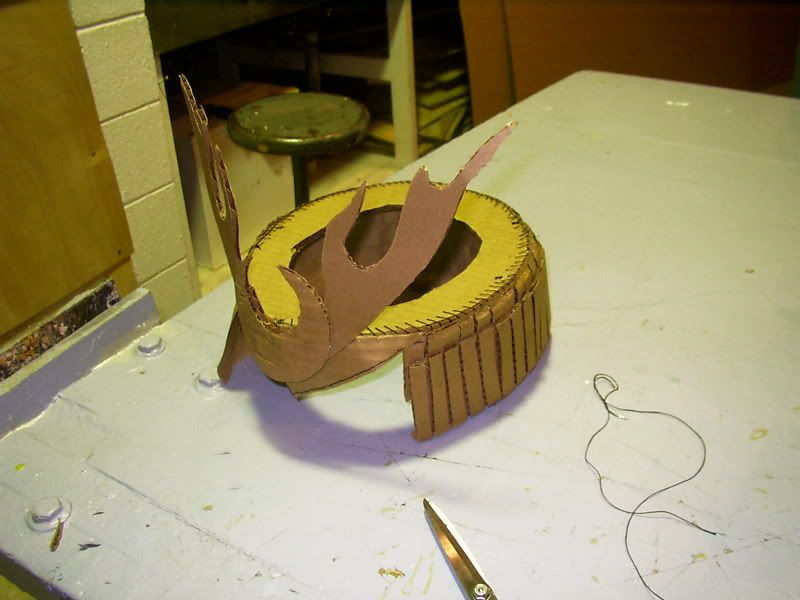 In Art 103 we were told to make a helmet out of cardboard and brown paper, only using glue (can not show), pins and thread. Here is my progress thus far. Man it is such a pain! Making a Kabuto out of cardboard is a moronic idea... my poor fingers... *sniffles*

Here is a close up of the detail of the Kabuto: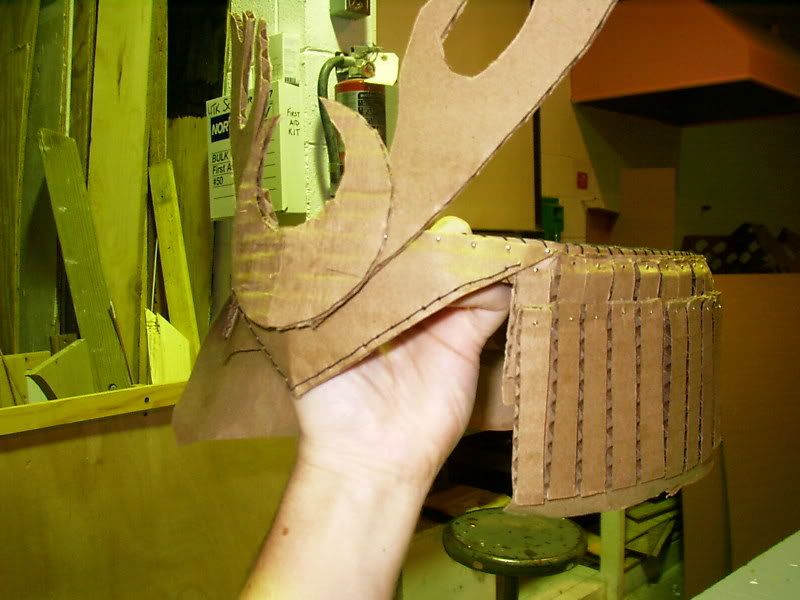 Yes! You can actually wear it! It is quite comfy and sturdy!


Buwhaha. I am a nut. This was at the end of the night. You see that evil glare in my eye? I wanted to chuck it across the room so bad... Haha.

I must scurry off to class! Ja ne guys!

's to my koibito!

-Trin