The first piece of RedvsBlue fanart I have done in... lord...how many months?! A long time...

Of course it had to be Grif, of course it had to be dedicated to Boltstriker. XD I started this nearly two weeks ago and now finished it up. Why? Because mom jacked the computer that's why! *grumbles*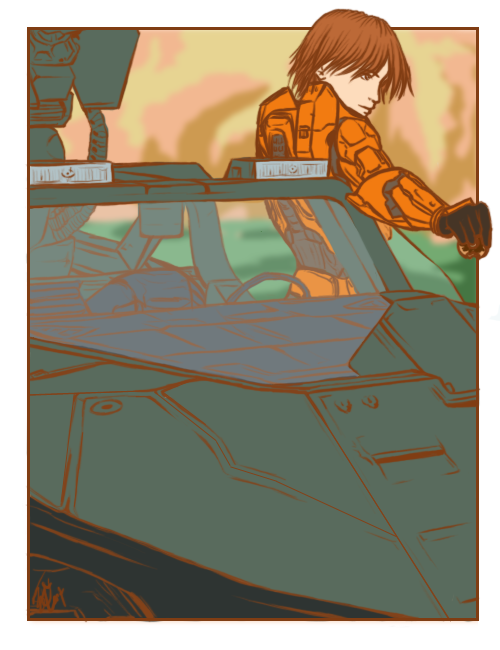 I officially hate warthogs... rip dear drawing hand. Yet again. I don't care if there are any mistakes, don't be nit picky! It's a gift. It was made with love. So shove it if you want to critique. I'm too highstrung at the moment to go down without a fight. Prhhh.

Rejoice- for Trinity has official completed a piece of RedvsBlue fanart. For once.



Trin~