Yeah, so I have finally made the website layout and have started putting it together! *grin* Unfortunantly I feel like utter shit right now cause of what happened last Sat. While creating the hats for the boys and myself, I was walking down the steps to our wooden deck which were slick with rain (and I, being stupid, wore flipflops down the stairs). I was, however, gripping the railing but i ended up falling down two flights of stairs anyway.

Here is the damage:

I landed hard on my hip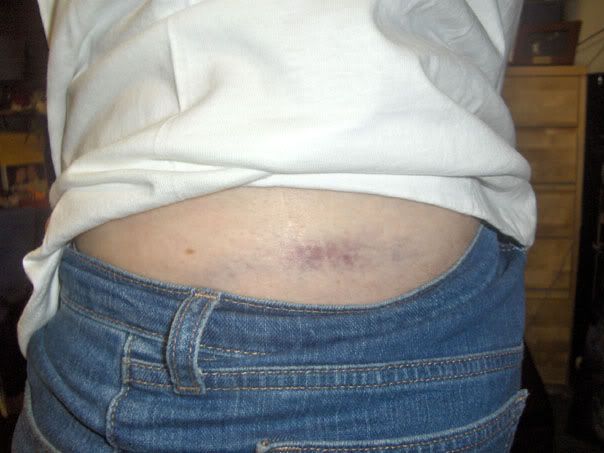 Scraped the shit out of my elbow (it is smooth now, creepy feeling)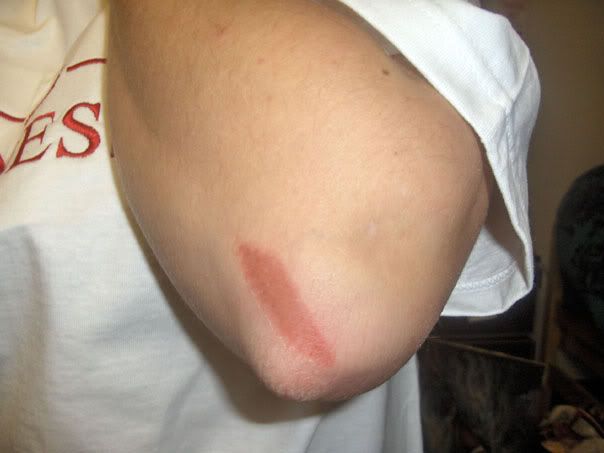 I have a rather nasty knot in my right hand now, my back slightly hurts, and my neck is killing me. i am in so much fucking pain (the annoying, aching type really). yes, goddamnit, I fucking cried. It HURT a LOT.


Here is the website so far for my webcomic. Nothing here, but take a look at the layout.
Halo Bastards (I'll eventually get a www.dot.tk host for this, but for some wierd reason their hosts are not working right now...

On a positive note, I finally finished my surealism clown painting for a friend. I have been putting this thing off since Christmas. So this is a Thankyou / Late-Christmas / Late-Birthday / V-day present to Matt. Mainly cause he breeds clownfish and helped me start on the right path to being a Marinebiologist. Thanks Matt!