So i was thinking that my next costume will be Rorschach from the watchmen.




Seeing the initial trailer before The Dark Knight screening piqued my interest in the franchise, but it was the cover (and respective article) in the new issue of EGM that got me to make up my mind.

The characters are all really cool, but this Rorschach guy is definitely awesomest, and after reading through his Wikipedia entry and the watchmen novels (highly suggested reading), I'm very interested.
I'm thinkin, his costume is super easy (for the most part); A brown or tan trench coat, black gloves and pants, and a white scarf.

It's the mask i'm going to most likely have trouble with.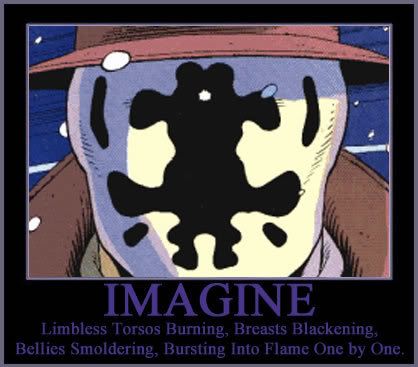 A white mask (no eyeholes) with a completely symmetrical rorschach design.

Any suggestions or tips would be awesome.
SRSLY.


and hey thanks for takining your time to read this.
U R AWSUM!