Well, I just went from level 10 to 12 in just a few hours. That's pretty crazy if you ask me. Although I still feel like nobody reads my journals. I envy you people who accumulate 50 comments within a couple of days of the post, and yet you post at least every other day. Grrr.

Anyway, my sister's home from college for spring break...not very exciting, because we don't really speak to each other and stuff, but whatever.

I couldn't really play trumpet today because I was kind of congested, so I couldn't get enough air to play higher notes, and my head felt like it was going to explode. There was this flute player today that had a book of sheet music from The Phantom of the Opera, and I freaked out when I heard him playing Angel of Music, and I freaked out even more when I found out that everyone else loved the movie. Much fun was had. We got boxes of chocolate bars to sell for a fundraiser, and they're pretty good, but nobody wants any except this kid in my physics class, my family and a friend of mine.

I also bought a copy of Fable last friday(for just $25, too!), and I absolutely love it. Normally I'm not much of an RPG fan, but that game is so fun. I even love my weapon, which is just a giant hammer that does a whole lot of damage. Hehe. I always play as a good guy first in RPG's, then the bad guy, which is what I'm doing with this game as well. I don't know why, I'm just not an evil person. I'm evil-chalenged.

So, not much is happening in my life. As always, everything is bland and boring. But my friend Tristan was playing with my Grunt figure and put a sniper rifle in its hands, and I just thought it looked too cool: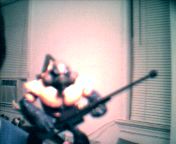 And here's a couple of more just for fun: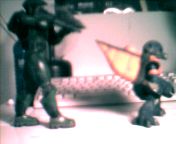 Am I the only person that thinks the Mark V armor looks cooler than the Mark VI?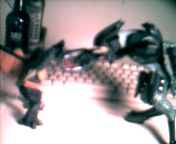 Ok, I really need to do my homework now...

--edit--
Ok, for those of you that actually saw my journal yesterday(which is now deleted), sorry about that, but I was just really depressed, and now I'm feeling better. And, thanks joe. Here's a present: